Tips for Making Instructional Videos
On a previous blog we looked at different ways you can market for existing customers. One of these ways is providing them with training information on how to use your products. This blog is going to take a more indepth look at what this involves.
What you need to consider
You don't need a large studio space or big production values for your video. If the past year has shown us anything it is how creative we can all be on a small budget in unusual working environments. As we've explored previously you can shoot a video on a mobile phone. People will appreciate the authenticity of your home grown production. By presenting your brand and your beliefs as they are you are creating a connection with your audience.   
If you have been listening to your audience you will know what it is they want from you and you will have discovered any gaps in their knowledge. This is what you want to be including in your video.  
It is best to keep to one idea per video. Remember short content video is the preferred choice these days so divide up all your ideas into 'micro learning' films. Two minutes is probably the maximum length you want to be.  
What format can you produce? 
We often use animation in our short NovaLoca videos which you can see here on our Youtube channel. Animation is good for explaining ideas that are more abstract. There are websites that will allow you to put together animation with no prior skills needed with packages in various price ranges. 
An easier and effective way to go is to record your computer screen or device with screen capture software. I use the OBS or Open Broadcaster Software which is free to download and works very well. You can combine screenshots with your live action footage. 
Putting it all together  
Once you have your key idea its time to put together a script. You want to have short, easy sentences. A two minute video is approximately 240 words but don't think everything needs to be explained in words. Images can tell a lot of the story for you.
Next it is a good idea to create a storyboard.  A storyboard is a series of images showing each shot you want in your film. You can just draw stick figures for this process. From the storyboard create a list of props etc that need to be in shots. It's also a good opportunity to work out your timings. And then you are ready to shoot!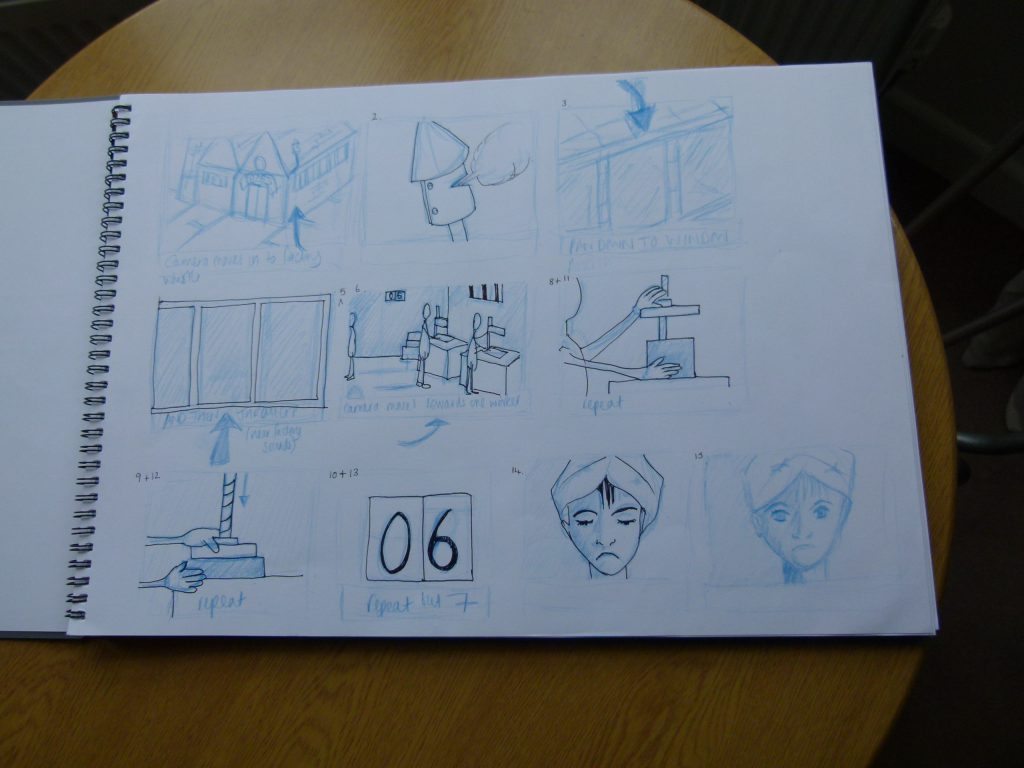 Post production
Your video is going to need editing. You will want to take out any errors, long pauses etc. This is also the time to add text and background music. Make sure any music you use is for use in commercial projects and proper credit is given if required.