Commercial Property types in the UK: A Class
Here's part one of our handy guide to commercial property categories. This post covers Class A. You can view Class B here, Class C here and Class D here.
*From 1st  September 2020 a new use Class E 'Commercial, Business and Service' will be introduced and will be made up of a combination of elements from A, B and D classes. These changes are partly in response to Covid19 and are intended "to support the recovery and reimagination of our high streets and towns"  Secretary of State, Rt Hon Robert Jenrick MP. It means the types within this new class will not need planning permission for changes.
I have noted those classes that will be changing against their existing types. The new uses will not be relevant for the General Permitted Development Order (the order that  grants planning permission for certain types of development) until 31st July 2021. Until that time both the old and new system will be used. 
Class A.  General retail use class 
A1 – Shops (*to become part of Class E Commercial, Business and Service except for those shops selling mostly essential goods that are less than 280 mt sq, with no other services within a 1000 metres. These will fall under a new F2 (local community use class) with the intention of offering these units more protection) .
The shop class includes retail warehouses, travel and ticket agencies, post offices, showrooms, domestic hire shops and funeral directors.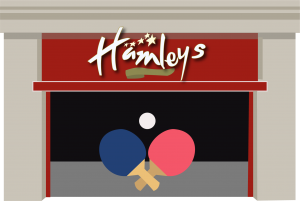 Hamleys of Regent Street, London is one of the oldest and largest toy stores in the world. It was founded in 1760 and moved to Regent Street in 1881. It currently has seven floors of toys for the big kid in all of us.
Did you know the store gained a reputation for having the latest toys and games when it first began and is said to have been the reason for the popularity of table tennis?
A2 – Financial and Professional Services (to become part of Class E Commercial, Business and Service) 
This category is for Banks, building societies, estate and employment agencies, professional and financial services. (It no longer includes betting offices or payday loan shops, in March 2015 these were classed as "sui generis")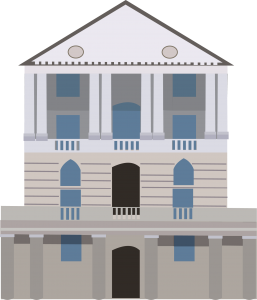 The Bank of England, Threadneedle Street was established in 1694, which puts it into eighth place in the order of world oldest banks. Monte dei Paschi di Siena's in Tuscany takes the top spot with claims that it began in 1472. 
Did you know Charles Dickens held several accounts at the bank and featured the Consol Office in his first novel The Posthumous Papers of the Pickwick Club (1836)
A3 – Food and Drink (*Cafe and restaurants to become part of Class E Commercial, Business and Service. Wine Bars will become 'Sui Generis') 
A class close to our stomachs as it includes Restaurants, pubs (when the business is food led), snack bars, cafés, wine bars, shops for sale of hot food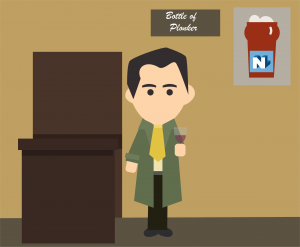 Wine bars were big in the 1980's, just like the shoulder pads. But perhaps the most famous UK wine bar was never actually a wine bar. The Old Granary, Welsh Back, Bristol is where the Fools and Horses scene of Dell falling through the bar was filmed. The episode "Yuppie Love", originally aired in January 1989
Did you know that moment was voted the 7th Greatest Television Moment of all time in a 1999 Channel 4 poll (some item about a moon landing came in first).  
A4 – Drinking Establishments (*will become 'Sui Generis')
Where the primary purpose is the sale and consumption of alcoholic drinks on the premises.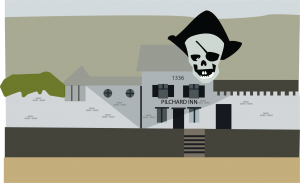 If you don't mind a pesky poltergeist with your pint and pork scratchings how about visiting a pub haunted by a pirate no less? The 14th-century Pilchard Inn at Burgh Island, South Devon is supposedly haunted by Tom Crocker, a smuggler who was shot dead by a customs official in the doorway of the bar in 1759. Prepare for floating objects and smashing pint glasses.
Did you know Burgh Island is linked to Agatha Christie, and was used as a location in the 2002 TV adaptation of Evil Under The Sun 
A5 – Hot Food Take-away (*will become 'Sui Generis')
Premises where the primary purpose is the sale of hot food for consumption off the premises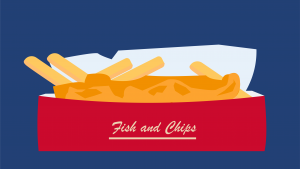 You can't get more British than Fish and Chips and Harry Ramsden's is one of the most well known chains. The shop had very humble beginnings in 1928 in a wooden hut which still stands on its original site in Guiseley, West Yorkshire before becoming a world wide brand, even having a spot at Walt Disney's Epcot Centre, Florida until 2010.
Did you know British consumers eat around 382 million portions of fish and chips every year? 
Search in all these areas and more for every type of property class on Novaloca's website.