S.R. Wood & Son: Following a strong few years…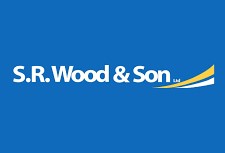 Predictions are such that there are choppy waters ahead for the commercial property industry and S.R. Wood & Son is seeing mixed signals…
Whilst enquiries are certainly somewhat fewer than they have been following a strong few years, the freehold market in Luton, Dunstable and Hitchin appears as buoyant as ever.
By way of example, sums in excess of quoting prices are being achieved for most freehold disposals (especially in the industrial and logistics sector) and closing the bidding process by way of tender appears to be the most advantageous way in most cases, by sorting those of whom have the wherewithal from those of whom do not.
S.R. Wood & Son is the longest established commercial agency in Luton, having been established since 1981, and remains a family owned and operated business to this day. We specialise in both leasehold and freehold disposal and acquisition, along with lease advisory, across all commercial sectors (retail, office, industrial, land, investment, development, etc).
In recent times S.R. Wood & Son has secured instruction to act on behalf of one of Bedfordshire's largest property owners, which Director Stephen Wood says he is "pleased and honoured to have been brought on board, but [does] not underestimate in any way the tasks at hand…". 
To conclude, should there be choppy waters ahead, S.R. Wood & Son will continue to graft on behalf of its clients both old and new, using its specialist and localised knowledge gained over the last four decades – opening doors where others may find them closed and adding value greater than just financial.
You can see all of S R Wood & Son Ltd's commercial property listings on NovaLoca here.