Creating YouTube Marketing Shorts
While we were all off making our Instagram reels and eyeing up TikTok as a possible new venture YouTube crept in with Shorts and some rather good tools.
YouTube launched its Shorts feature globally in July 2021 and as on other platforms it allows users to create and upload vertical videos of 60 seconds or less.
If you are already creating these types of marketing videos for other platforms you may be wondering if there is a need to also be on YouTube. So, it's worth a reminder that YouTube is the second largest website globally and has a much broader age range than some of the newer social media channels. As of May 2022 YouTube Shorts are generating 30 billion views per day. Any viewers of your short video content are possible new channel subscribers.
Shorts are viewed on mobile (they are optimised for this). You access them from the menu across the bottom of the home page and from the drop down menu on a desktop. A Short will play on loop until you swipe through to the next one.
Shorts are good for several types of content marketing including:
Making announcements.
Quick tutorials and step by step guides
Repurposing longer form content into bite sized content
Behind the scenes snapshots
You can create a video from within the official YouTube app on a mobile device or upload a ready made video. You can also upload from a desktop computer.
To begin a recording press + button at the foot of the mobile app.

The default recording time is set at 15 secs but this can be changed to 60 by pressing on the number 15.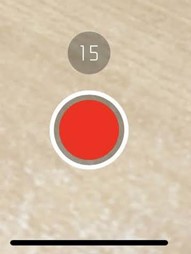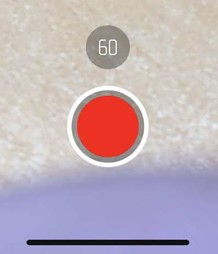 Keep your finger on record. It will stop when released. Or tap record to start recording and then again to stop. This gives you a chance to have several takes if need be. When you do need to do another take, a very useful feature is the ability to align a shot with a previous shot by taping the ghost icon on the record screen. It will overlay a transparent image of where you were recording previously.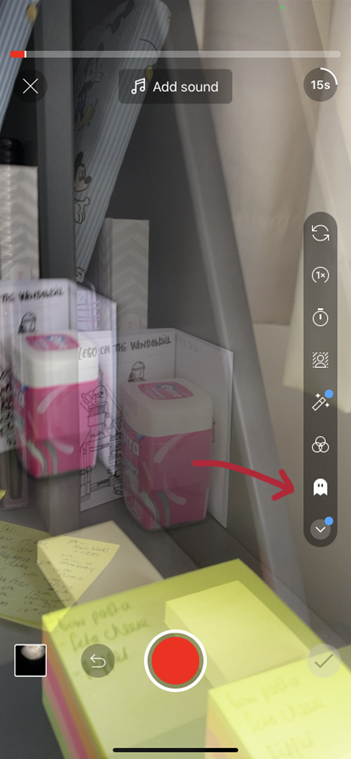 If there is a clip you want to delete simply hit the remove button. This can be undone if you take out a clip in error. Hit the tick button when you are done
As with other apps there are many features such as effects and filters to add creative touches to your film. These are accessed from the toolbar on the right of the screen.

You can also add text and choose where on the timeline it will appear.
To add sound to a Short tap the Add sound icon at the top of the screen.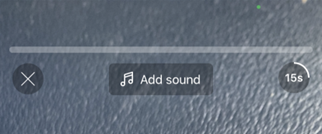 You will be taken to a selection of  music but you only get 15 seconds from any selection. You can sample sounds from other peoples shorts and videos if they have enabled this. It's a good idea to enable this on your own videos as it will link back to you. However if for any reason the original video is removed you will lose the sound too.
YouTube will automatically recognise any YouTube content that's 60 seconds or less as a Short, so you don't need to do anything different when you upload your video.
NovaLoca's YouTube channel can be found here.