NovaLoca Disposals Report 2021
For NovaLoca's latest disposals report we analysed a total of 36,868 property adverts, removing listings from companies that started listing with us after the 1st Sept 2021. Incredibly 32 companies have joined us since the 1st of September so we look forward to their listings being included on our next disposals report.
Across all sectors 20.45% of those listed at the beginning of the period had been disposed of by the 1st December. Only 87% of these disposed of were replaced, indicating a lack of supply. (This is a replacement of 17.8% expressed as a percentage of the original portfolio number).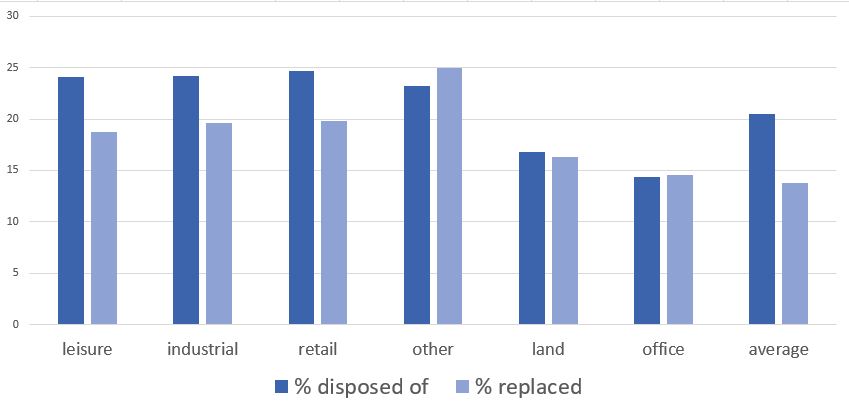 Highest number of disposals
The Top 5 companies with the highest number of disposals accounted for 27% of all disposals (last year this figure was 28.5% and the year before 37%).
For the 3rd year running JLL topped the charts but this year accounting for 8.6% of all disposals up from 6.9% last year. Avison Young have moved from 4th to 2nd place; Shepherd Commercial move to 3rd with 4.7%. DM Hall are a new entrant to the top 5 with 4.1% and Graham + Sibbald  are in 5th place on 3.4%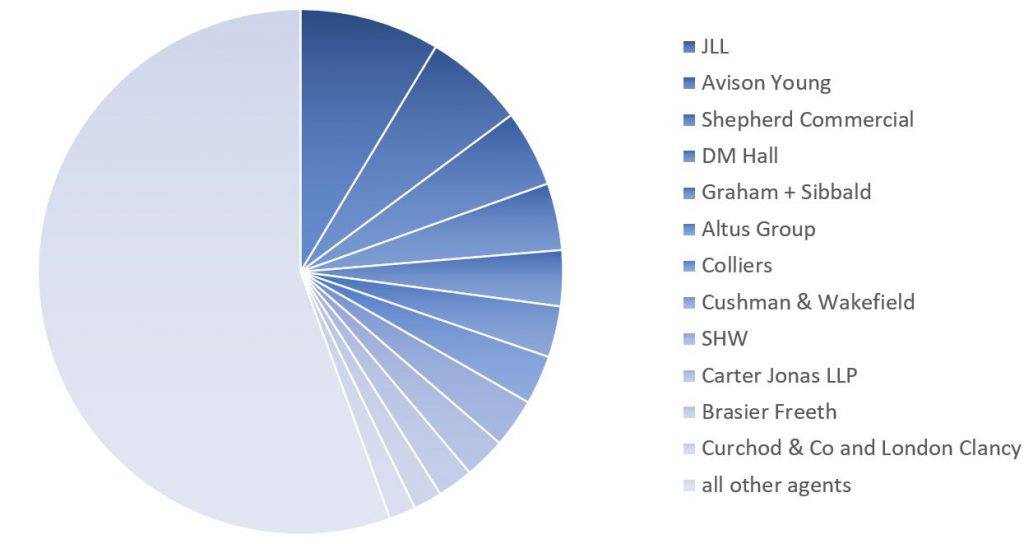 Top companies by percentage of portfolio disposed of
As before we looked at companies with an initial portfolio of 25 or more available property listings. Our Top 5 disposed of the highest percentage of their initial portfolio. In first place we have Telsar disposing of almost 50% of their portfolio, with industrial listings accounting for 82% of these. Again reflecting the trend for lower disposals of office & land; Stafford Perkins disposals were made up of 17% office listings despite an initial portfolio including 27% office. Derrick Wade Waters disposals were 15% office listings again with an initial portfolio made up of 33% office. As with Telsar, Industrials are most dominant in the industrial sector accounting for the vast majority of their disposals. In the main we are seeing companies struggling to replace stock but Hexagon Commercial Property & Omeeto have bucked the trend managing to more than replace the stock they disposed of.