Scottish Property Awards 2020
NovaLoca were delighted to be at the 7th Annual Scottish Property Awards on 20th February 2020. The sold out event saw 820 guests attend to congratulate 18 worthy winners.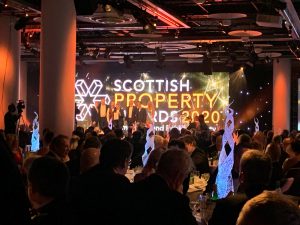 Special congratulations go to JLL winners of the Office Agency team of the Year and Savills who won in both the Industrial and Investment Agency Team of the Year.

Our MD Miranda was delighted to be seated with the charming and talented architect Ric Russell of Nicoll Russell Studios winners of the architectural excellence award (commercial use) for Waters Edge Dundee.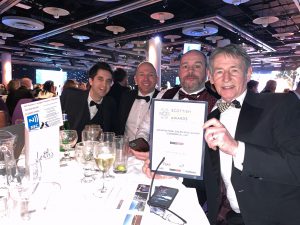 And she was also very happy to congratulate Eric Young of Orinson and Eric who received a business leadership award.
For a list of all winners visit the Scottish Awards website.  Congratulations to all! Looking forward to next year.