Making it Easy to List Property on NovaLoca with Data Feeds
*Please see the updated version of this blog here
NovaLoca currently work with the following developers: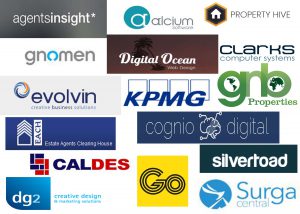 You can be assured that our data feeds are designed to make it easy to update your property information but more than that we are:
Precise
As a matter of routine we check that the statuses of our client's listings correctly mirrors what is on their websites and that we receive all new and updated properties. We thoroughly check data is precise including property size, text and price information, and that all images have come through. Our developers tell us how clear our communication is and that we "offer advice with more technical queries" (Jane Osborne, Head of Customer Success at agentsinsight.com).
We pride ourselves on our swift communication with our clients if we identify such details as an incorrect email address, phone number or if an agent has left a company.
"We always get a very speedy response from NovaLoca which makes it a much smoother process when a mutual client is having an issue" (Jane Osborne)
Comprehensive
 We want you to get the most from your listings. We encourage you to enter as much information as possible to work with developers to ensure they carry across as much data from your system to ours as they can.  Specifically:
Location
Property
Description
Accommodations
Terms
Specifications
Comprehensive data helps users make decisions and improves SEO. The above options can often be missed so are more likely to be highlighted, however the best listings take advantage of all the different fields we have available.
Flexible Websites & Data
We do have alternative technology solutions all designed to make life easy for you. NovaLoca can hold the original source of your data as well as providing you with a website; we can also provide each of these independently.
Cushman and Wakefield use a NovaLoca ZipBox site to power their property search, but they feed data from their own internal system.
SEGRO use the NovaLoca database to manage their property data this then feeds through to their website.
Reddin Clancy use NovaLoca to both hold their data & provide a website.
For more information on this or any other data related queries call us on 01767 313380, email zipbox@novaloca.com or visit zipbox.co.uk