The continual revitalisation of Scottish town centres
Over the past year, NovaLoca have been looking closely into the revitalisation of Scottish town centres.
In November 2013, the Scottish Government launched "The Town Centre Action Plan". A national review of town centres, which includes ideas designed to support town centre revitalisation, was the reason the action plan was launched.
Communities around Scotland have been urged to get together to access millions of pounds of government cash to help spruce up high streets and cities and towns up and down the country.
What has happened so far?
In 2015 we saw various projects taking place in Scotland including a large regeneration scheme in Aberdeenshire, the regeneration of the high street in Fraserburgh's town centre and plans for a landmark building to be restored in Renfrewshire.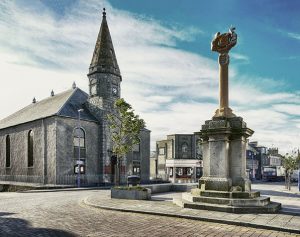 In November 2015, Social Justice Secretary Alex Neil announced: "Twenty one communities around Scotland will share £1.7 million of Scottish government funding to help revitalise their town centres." Earlier this year, we caught up on some of the exciting revitalisation projects that have recently come from this.
What are the future plans?
In November 2016, it will be 3 years since "The Town Centre Action Plan" was launched. What further projects have been planned to revitalise Scottish town centres?
Barrhead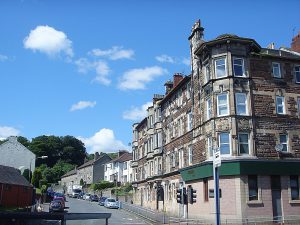 Barrhead has recently undergone a £100 million regeneration. The East Renfrewshire town is now well-served with amenities including a new library and swimming pool complex. Other improvements include new retail opportunities creating a better living environment and place to do business.
Paisley Town Centre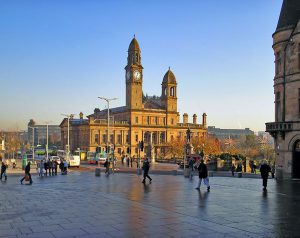 The plans for a multi-million pound transformation of Paisley town centre have now cleared for final funding after the town was awarded a National Lottery grant of £1.9m.
A five-year plan includes a £4.5m townscape heritage and conservation area regeneration scheme to make the area around the High Street a more attractive place to visit and invest in. The programme will start this year and will focus on a defined area covering the west end of the High Street from the junction with New Street to the university, plus parts of New Street and Shuttle Street. Priority buildings have already been identified for repairs and restoration, while the lottery money will also fund a programme of community activity designed to complement Paisley's bid for UK City of Culture 2021.
Kilmarnock Town Centre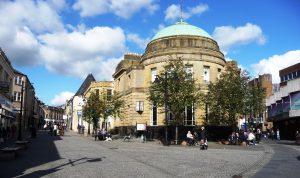 Kilmarnock is East Ayrshire's key commercial and industrial centre. The town benefits from a range of attractions such as an attractive historic core, a high quality pedestrianised town centre, a reputation as a 'hometown' in relation to retail provision and a number of well maintained public parks adjacent to the town centre.
The regeneration of the town centre was named "Kilmarnock: Building our Future" and has progressed through the implementation of building repair grant schemes and public realm works, along with complementary training and outreach activities.
As these projects continue, NovaLoca will continue to follow their progress and look into further plans for Scottish town centres.
If your town is involved in any revitalisation projects, we would love to hear from you so please comment below!
Save