What will attract investors to Manchester in 2016?
Recent research shows that £67.5bn was invested in the UK commercial property market in 2015, making it the second strongest year on record! Property investment in Manchester reached 1.2bn in 2015. Manchester is one of the Northern Powerhouse 'key cities' and there are currently many developments taking place that investors should be aware of.
Manchester Office Investment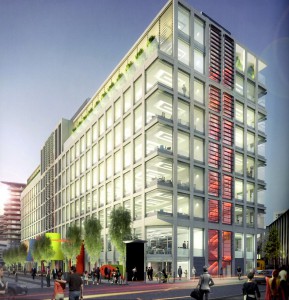 Manchester is leading the way for office investment in the UK's "Big Six Office Markets". Office sales in 2015 accounted for a 97 per cent of total investment volumes, as £1.12 billion was invested in 46 deals.
Manchester now has the highest level of office uptakes outside of London. This has been driven by pre-let activity at Allied London's 160,000 sq ft XYZ Building in Spinningfields, which is due to complete this year.
Chris Cheap, senior director in Bilfinger GVA's Offices team, said: "The juggernaut that is occupational demand in central Manchester continues on at great pace with both pre-let activity as well as the absorption of a diminishing supply of built and available prime space." He also mentioned that, "This continued activity firmly underlines the view that Manchester is at the forefront of the UK Core City movement and will be the metaphorical engine room of the much heralded Northern Powerhouse."
Manchester Metrolink Tram Line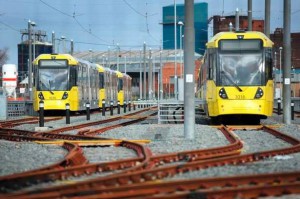 Massive infrastructure improvements to the Metrolink Tramline have played a significant part in attracting investment into Manchester, as well as attracting international investors seeking deals outside of London.
With 15 stops along nine miles of track, the £400m Manchester airport tram link runs from Cornbrook all the way to the airport. The new line brings the size of the Metrolink network to 57.5 miles which is bigger than any comparable system in the UK.
A second line through Manchester city centre to eliminate the current bottleneck will be operational by the end of 2016 and work on an extension from Pomona station to the Trafford Centre is expected to commence in 2016, with an estimated operational date of 2019
Manchester Airport Expansion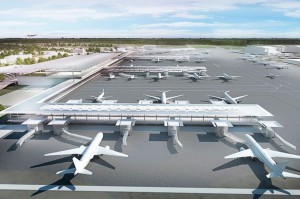 A £1bn revamp is set to take place over the next 10 years to the Manchester Airport. The airport, which is the third largest in the UK, will undergo a series of 60 upgrades designed to expand capacity and modernise its facilities.
Improvements will include the expansion of Terminal 2, direct links between Terminals 2 and 3, an enlarged security hall, self-service check-in, and 50 retail and restaurant outlets.
Click here to join in with the Northern Powerhouse success and find your commercial property in Manchester
If you have any comments or any further information on commercial property affairs in Manchester, please leave these below.
Save