Top tips for moving office in London
A guest blog from Safe Removals
For many business owners, moving office is as important as moving home. Whatever your type of office, it is best to be well prepared for the day of the move because even the smallest mistake can take up a lot of time and cost a lot of money.
The first thing you should consider in preparation for the move is to sort all your office equipment into two groups – 'things you take with you' and 'items to leave behind'. This is also a good time to throw things away in order to make more space to sort the rest of the things. Additionally, before the move, you can mark the furniture you want be taken with yellow sticking papers.
Positive reviews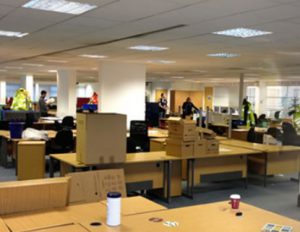 Choosing an office removals company will be your next step. The most popular research tool to use is the internet. Use Google to research office removal companies to find different options and find reviews from previous clients.
Searching "office removal company reviews" will be enough to find the information you are looking for. The other very important thing to do is to find out how long the office removals companies have been on the market. You should shortlist those that have positive reviews and that have been in the industry for at least a couple of years.
Hire or buy?
Professional office removal companies would send their estimator to visit your office. It usually takes about 30 minutes and is free of charge. Such a visit will allow companies to prepare an accurate quote for your office.
The estimator would also advise you what kind of packing materials you would need such as boxes, crates and IT crates. It is good to review all options, as some boxes you can buy and some you can hire. It is definitely better to hire plastic creates as these are generally cheaper.
Companies like Safe Removals would deliver you the crates 3 days before the move and take them back 3 days after the move (unless you need them for longer).
Hidden costs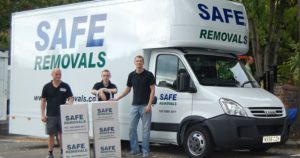 When you receive the quotation you should clearly check what it is for. Some companies may provide you with a basic quotation which is rather low but then may charge you for extra time needed on the day. Sometimes office removals companies may even charge for more stairs than they have accounted for.
Others will give you total price, which can look higher at first, but when you really analyze it may be cheaper. This way you can avoid nasty surprises.
The quote should clearly say what type of vehicle you will get and how big the crew will be. Many companies may also mention the amount of packing materials the quote would cover.
Save