5 retail led mixed-use developments to look out for in 2016
Mixed-use developments are becoming key for the development of urban economies in the UK. These developments create more employment opportunities, raise property values and introduce the local population to a vibrant and diverse "entertainment area". Retail alone seems to no longer be enough for the public and mixed-use schemes including shops, restaurants, cafes, cinemas and workplaces are becoming more popular and the norm for thousands around the UK.
Many UK towns and cities are currently planning huge retail, leisure and office developments. Below are 5 new schemes coming to the UK in 2016:
Jesmond, Newcastle upon Tyne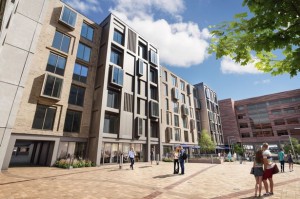 A multi-million pound scheme to turn an office block in Jesmond, Newcastle upon Tyne into luxury flats, shops and new office space has recently been announced. The property developer Jomast is pushing several million pounds into creating the scheme which is close to Newcastle city centre. Phase 1 of the project, which will be completed in January 2016, will see the launch of 80 luxury two-bedroom apartments and 10,000sqft of new ground floor commercial space. Jomast managing director Stuart Monk said this is "[…] a hugely significant and exciting development that will totally transform a prime and prominent commercial area into one of the city's key destinations."
Rochdale, Manchester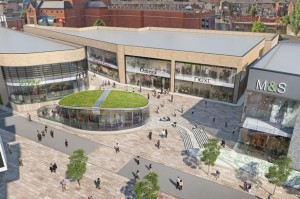 In Rochdale, Manchester plans for a new retail and leisure development to support the wider regeneration of the town are being progressed by Genr8, Rochdale Development Agency & Rochdale Council. As part of the regeneration of Rochdale town centre, Marks & Spencer and Next have both signed up to be part of the new retail and leisure quarter. There is more than 200,000 sq ft of planned retail and leisure accommodation which will be delivered as a joint venture from Genr8 and Kajima Partnerships. Mike Smith, Partner at Genr8 Developments said: ""The scheme will be very much mixed use in nature – both leisure and retail – and we are now into the stage of detailed design that will result in a planning application in the next few months and a start on site in 2016."
Meadowhall, Sheffield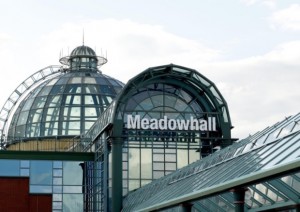 British Land, the London based property investment company, own Meadowhall in Sheffield. Meadowhall is one of only six 'super regional' shopping centres in the UK and has 230 stores, an 11-screen cinema, restaurants and cafes in 1.4m sq ft of space. British Land are drawing up plans for a second cinema and further bars and restaurants in a massive new extension. The extension would be a fifth the size of the existing shopping centre and the proposal comes on top of a £55m refurbishment of the shopping centre.
South Ruislip, London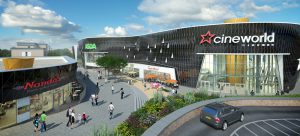 These new schemes are not just being planned in the North. In South Ruislip, London plans for a £100m mixed-use development project are currently underway. Property solutions business Simons are to build the commercial part of the scheme including an Asda store, an 11-screen cinema complex and 5 restaurants. The anticipated completion date is late 2016.
Rutherglen, Wales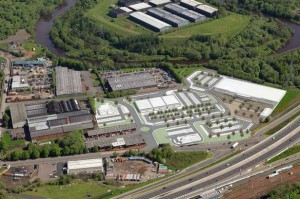 A £15m scheme which could bring 500 jobs to Rutherglen and Cambuslang has been lodged. Ashfield Land Ltd has submitted an application for a major retail store, a drive-thru restaurant and two family restaurants to South Lanarkshire Council. The total development, called Two 74 because of its proximity to Junction 2 of the new M74, will extend to 144,000 sq. ft, when complete. Steven McGarva, director of Ashfield Land said: "the company are already in discussion with potential tenants. We are looking towards planning approval in early 2016 with a view to starting work on site in spring that year and a completion date of summer 2017."
To find your perfect commercial property and join in the mixed-use boom, click here
Save