CoVault – Brand new light industrial units available to rent on McFarlane Street, Paisley.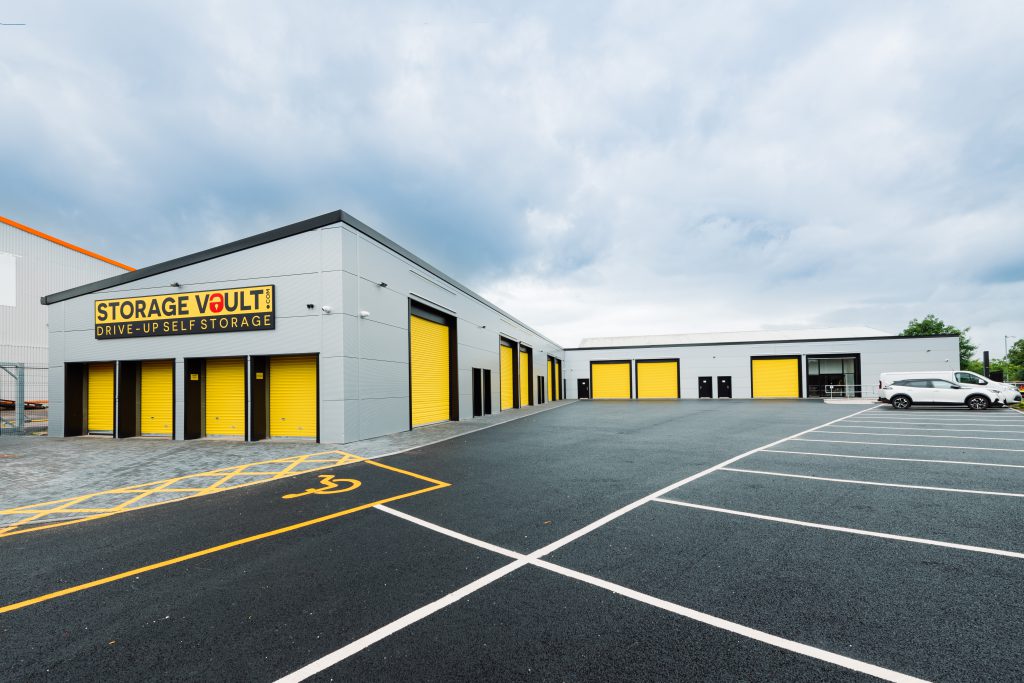 Covault: "We would like to shed some light on our brand new light industrial units available to rent on McFarlane Street, Paisley.
Located in the heart of a thriving Paisley enterprise district, McFlarlane Street offers high quality light industrial units to suit a range of business types and sizes with incredible road frontage, offering fantastic visibility for prospective tenants.
Less than 2 minutes from the M8 motorway, just 5 minutes from Glasgow airport and 5 minutes walk from Paisley St. James train station, the easy accessibility of CoVault McFarlane Street makes it a prime spot to base your business".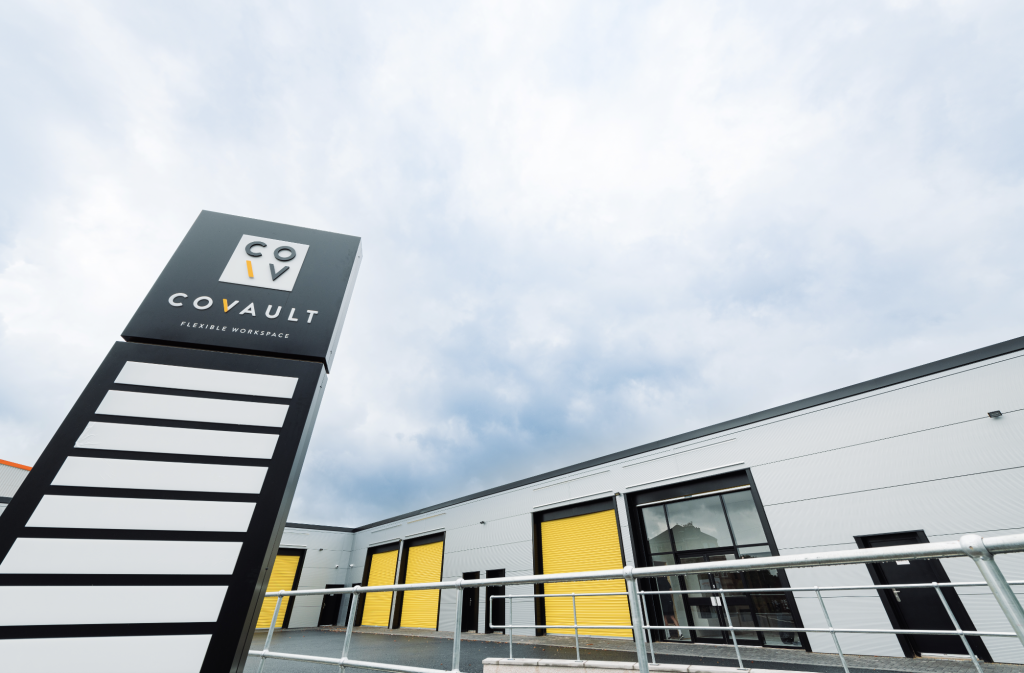 Q: CoVault caters to a diverse range of businesses, big and small.  How do we set ourselves apart from other workspace providers in the market?
A: The high quality industrial units at McFarlane Street are perfect for any business type. All units have 24-hour access, communal external CCTV monitoring, roller door access, on-site parking and smart meters in every unit.
With month-to-month contracts, you don't need to worry about getting caught in lengthy contracts that are difficult to get out of. We don't take a deposit either, giving even the smallest start up the best chance to build profits from day one.
We also offer businesses the ability to take on more space as and when it feels natural to do so. In other words, Covault can grow with your business.
With studios ranging from 750 – 2,000 square feet, CoVault McFarlane Street offers the perfect environment for any small business to flourish.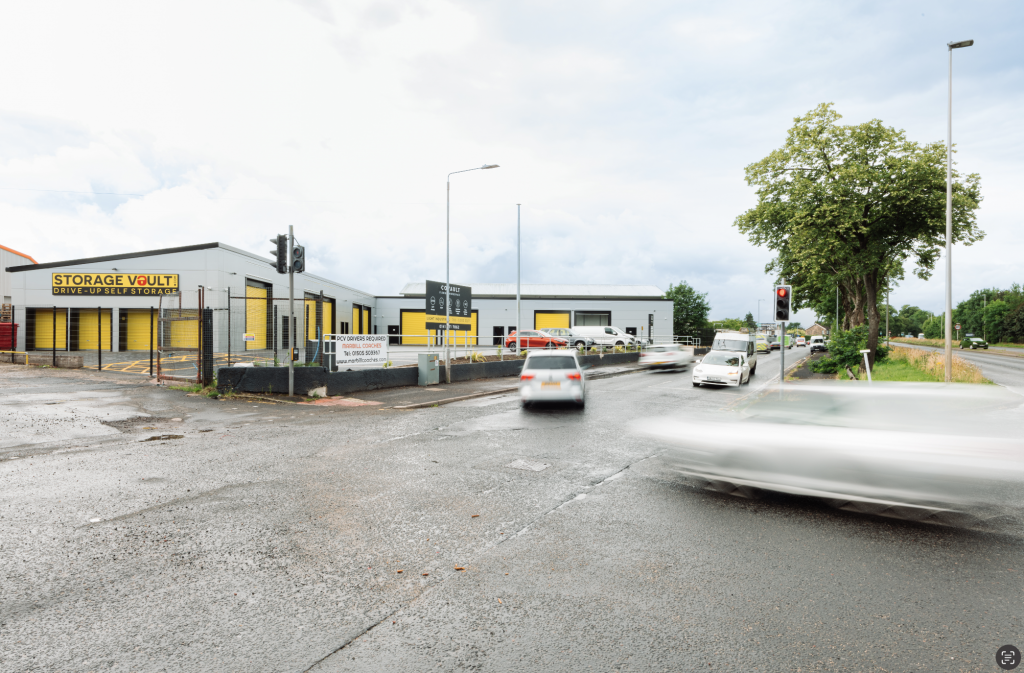 Q: In today's dynamic business landscape, flexibility is key. How does CoVault adapt to the evolving needs of its clients – in terms of short-term contracts etc?
A: Flexibility is more important today than it ever has been due to the current economic climate. We can cater to local business needs.
The commitment to a traditional, long-term lease can cause new businesses to struggle to stay afloat. Who has six months' rent up front before you even open your doors? On the other hand, businesses that have the opportunity to scale up could find their growth throttled because of their restrictive space.
There are many factors to consider when selecting where to put down roots, but flexibility is key. Offering affordable, flexible solutions to our tenants is our number one priority at Covault. To them that might mean month-to-month leases, or the ability to take on more space as and when it feels natural to do so.
The added bonus of leasing from CoVault is the proximity to other businesses. Not only do tenants feel a sense of community and kinship, but neighbours become customers too.
"Moving into to CoVault Workspace has also been great in terms of making new contacts and working with other businesses. We've already teamed up with the florist next door on events."
Lynn Johnston, Bespoke Touches
Q: Sustainability is becoming increasingly important to consumers and businesses. Can you share some of the eco-friendly initiatives or practices that CoVault/Storage Vault incorporates into its operations, particularly in these new developments?
A: We use biomass boilers across many of our sites, which are a much more sustainable way to heat our self storage and industrial units. We have completed many solar panel projects across our sites and plan on rolling out more solar panels across more sites in the near future.
We now have a paperless process for move-ins, this process is now entirely digital.
We realise the importance of the environment and the role transport plays in this going forward which is why we are introducing electric charging points across many sites.
In addition to the environmental benefits, the harnessing of reusable energy is far more cost effective. With the current high energy prices, our focus on sustainability is increasingly important, providing more security for our customers' monthly costs.
For more information and to book a unit at CoVault McFarlane Street, get in touch today [CoVault McFarlane Street, 15 McFarlane Street, Paisley, Paisley, PA3 1RY – Novaloca.com]
You can see all of the commercial property listed by CoVault on NovaLoca by clicking on the link here.