Sea Change Sussex: Recruitment startup moves to Bexhill Enterprise Park to shake up industry

New recruitment company WeComm Group has moved from Rye to High Weald House on the Bexhill Enterprise Park to support its rapid growth and plans to disrupt the industry.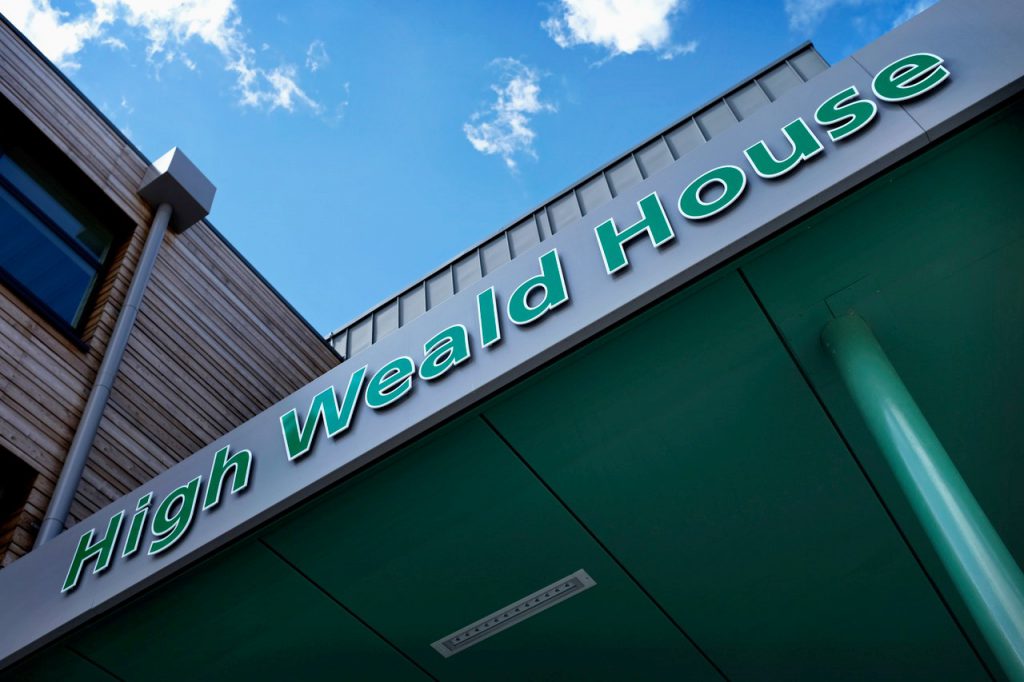 Long-standing recruitment consultant Terry Cannon started WeComm in September 2021 in the spare room of his Rye home. He had grown tired of his daily commute to London and seen a big opportunity to specialise in recruitment services to build digital teams for big ecommerce brands across the globe.
He was also determined to shake up the recruitment industry by fostering long-term industry relationships rather than following the traditional, transactional approach to matching candidates to vacancies.
Terry Cannon moved WeComm to its first premises in Rye and hired his first employees in January 2022. The company has continued to grow and now counts major brands amongst its clients including Fraser Group – the UK's largest fashion retailer – Victoria Beckham, Kurt Geiger, American Golf and Ralph Lauren.
The business has also expanded to become WeComm Group by launching WeTech as a second recruitment firm specialising in technology and data roles – with a third planned – as well as an events company and a community hub for celebrating the world of digital technology.
By spring this year, having grown to 12 employees and won the StartUp Awards' Recruitment Startup of the Year accolade, Cannon decided the business needed new, larger premises to realise its ambitious expansion plans. WeComm Group has now taken an office on the first floor of High Weald House with sweeping views across the surrounding countryside.
Founder Terry Cannon explained: "I looked at many properties around the Rye, Hastings and Bexhill area and was extremely specific about what I wanted – offices that were modern, fresh and exciting. When I first walked into High Weald House, I immediately knew this was where we needed to be.
"Our new offices give us excellent room for growth. We have space for another 10 employees, which we plan to hire over the next three years, and there are larger offices in the building if needed. More than that, our new offices will allow us to think bigger. We're incredibly proud of them and the way we've branded them to fit our business.
"Our move is a great platform for our ambition to build one of the most exciting and successful businesses in the area."
Cannon also says that the growing entrepreneurial community in High Weald House validated his initial impressions of the suitability of the building. He's already built useful business connections within the building – appointing co-occupier Factory Internet, for example, to get his new office connected.
For more on WeComm Group, visit www.wecommgroup.com
About High Weald House
Developed by economic development company Sea Change Sussex, High Weald House is a 25,674 sq ft building over three floors. It stands in the southwestern part of the Bexhill Enterprise Park next to Glovers House and near the Combe Valley Way roundabout.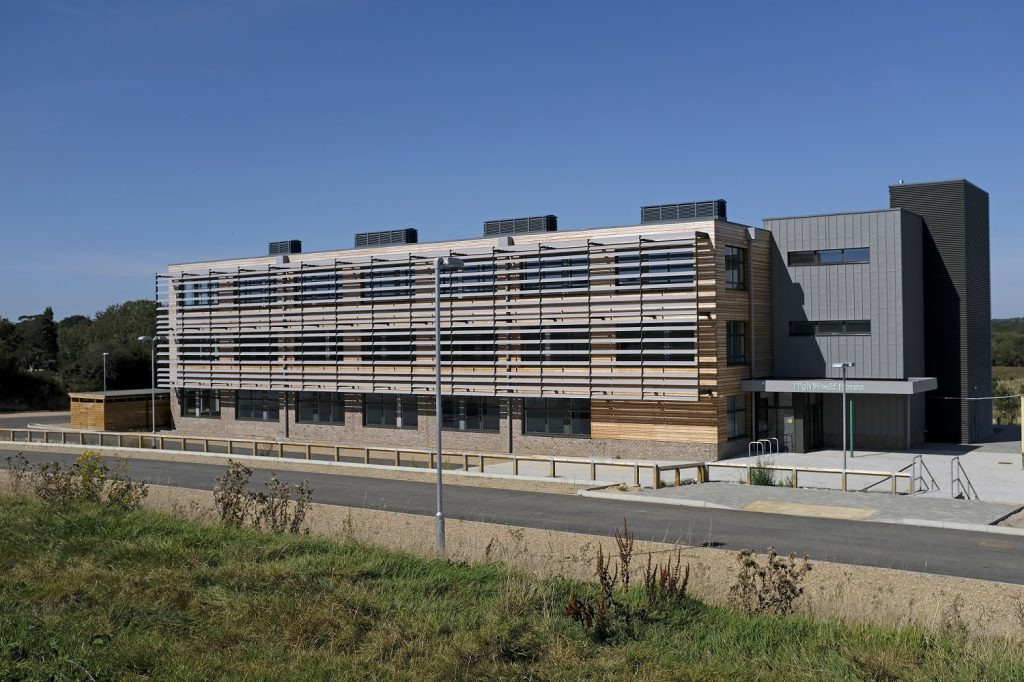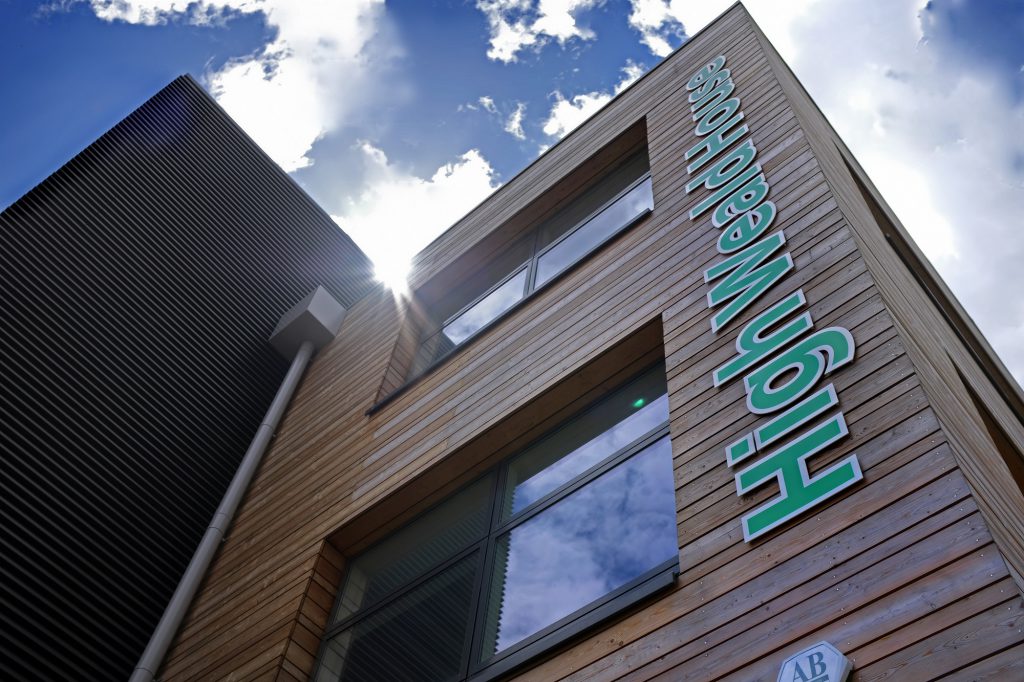 Offices within the building are available to let from 620 sq ft upwards, suiting small, medium and large organisations.
Anyone interested in viewing offices should contact one of Sea Change's agents:
They can also visit www.bexhillenterprisepark.co.uk for further details, a virtual tour of the building and to download a brochure.
In addition to High Weald House, serviced plots on the Bexhill Enterprise Park are available which can accommodate up to 220,000 sq ft of business premises. Companies can buy these plots to develop their own properties or commission Sea Change to develop schemes to their specification.
The Bexhill Enterprise Park is part of a programme outlined in the Rother Local Plan to create a major new business and residential community to the north-east of Bexhill. This is designed to provide long-term jobs and homes to accommodate population expansion in the Hastings and Bexhill area.
To view all of the properties available from Sea Change Sussex follow the link here.