Property Reports – included with your NovaLoca Subscription.
When you subscribe to NovaLoca, not only do you benefit from excellent advertising for your properties, but you also gain access to a range of comprehensive reports that can greatly assist you in your business.
These reports are ideal for presenting your own properties, acquisitions, and comparisons, providing you with valuable insights and data-driven analysis.
Reports are accessed from your agent admin area.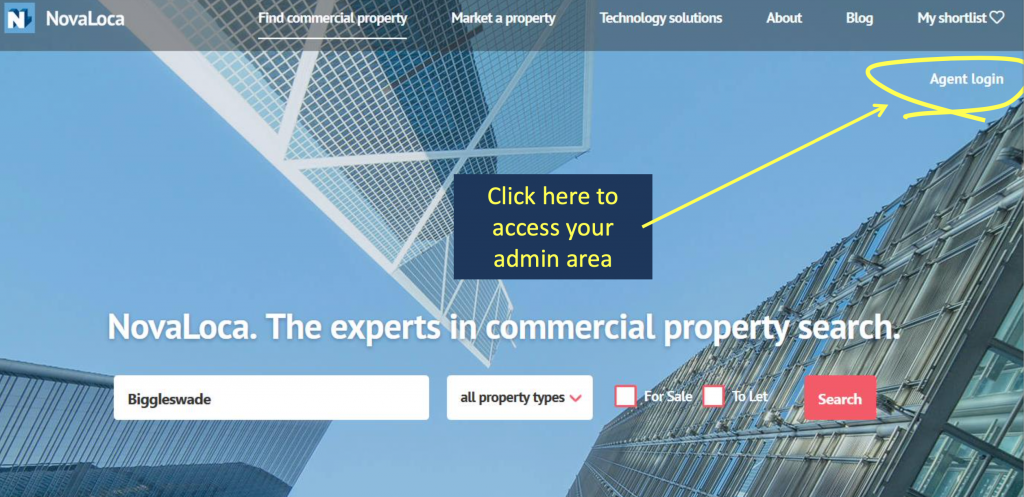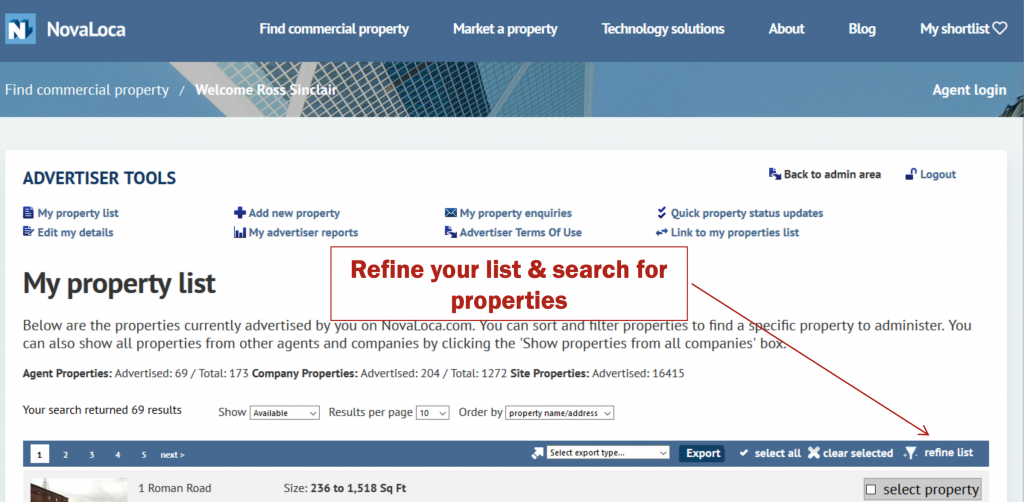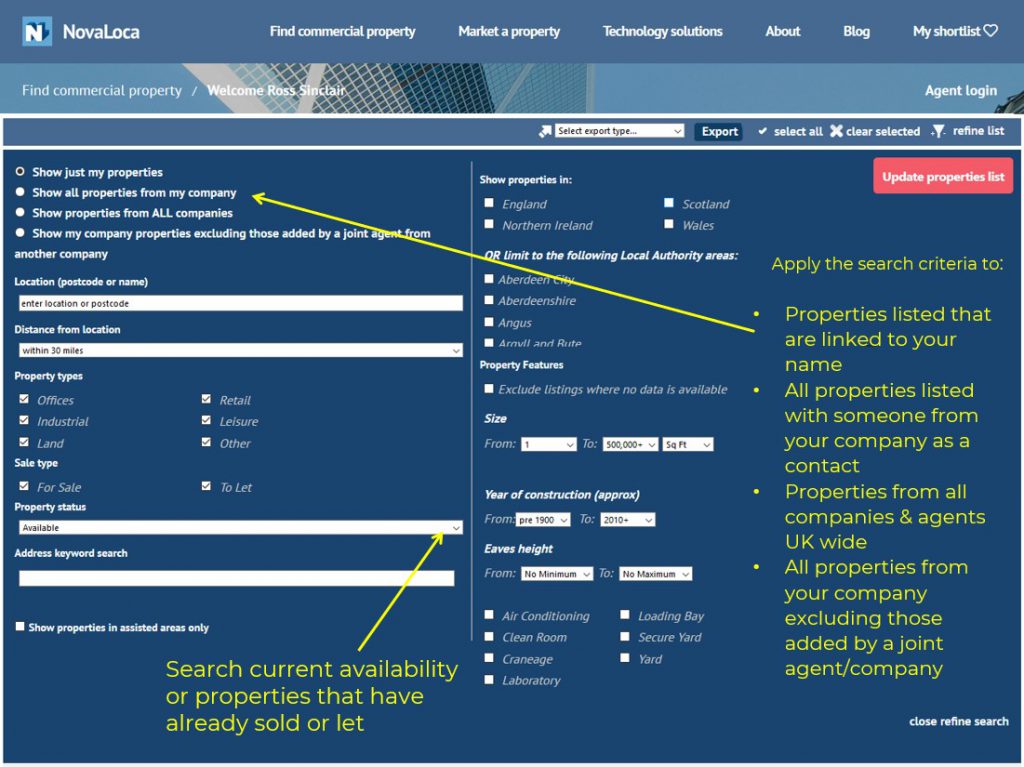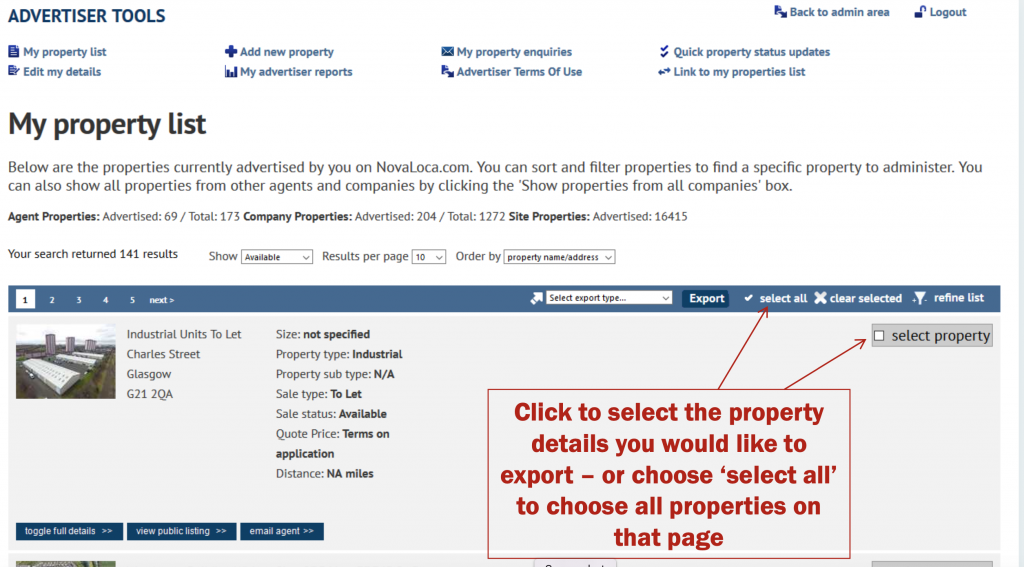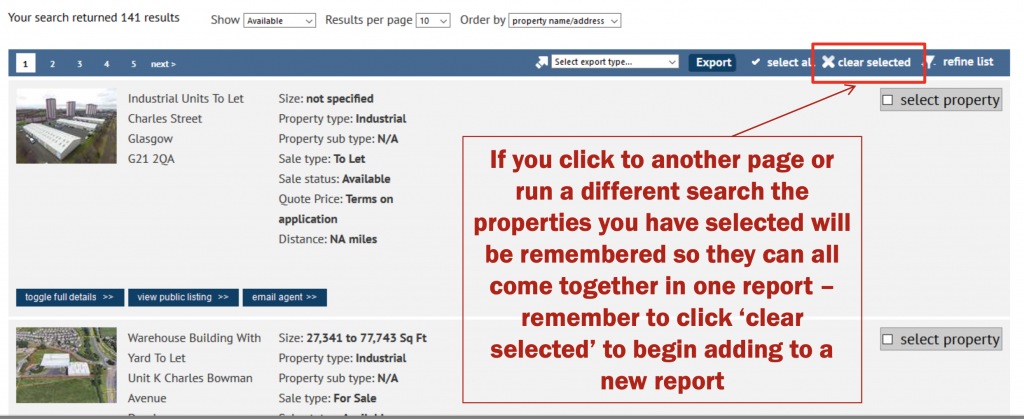 You have the convenience of exporting reports to popular formats such as Excel, Word, or PDF, enabling seamless integration with your existing workflows.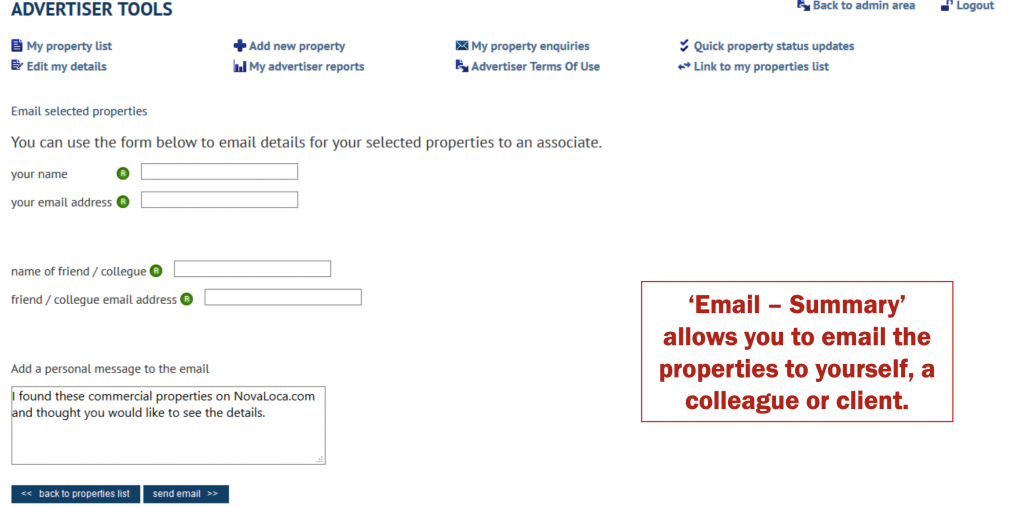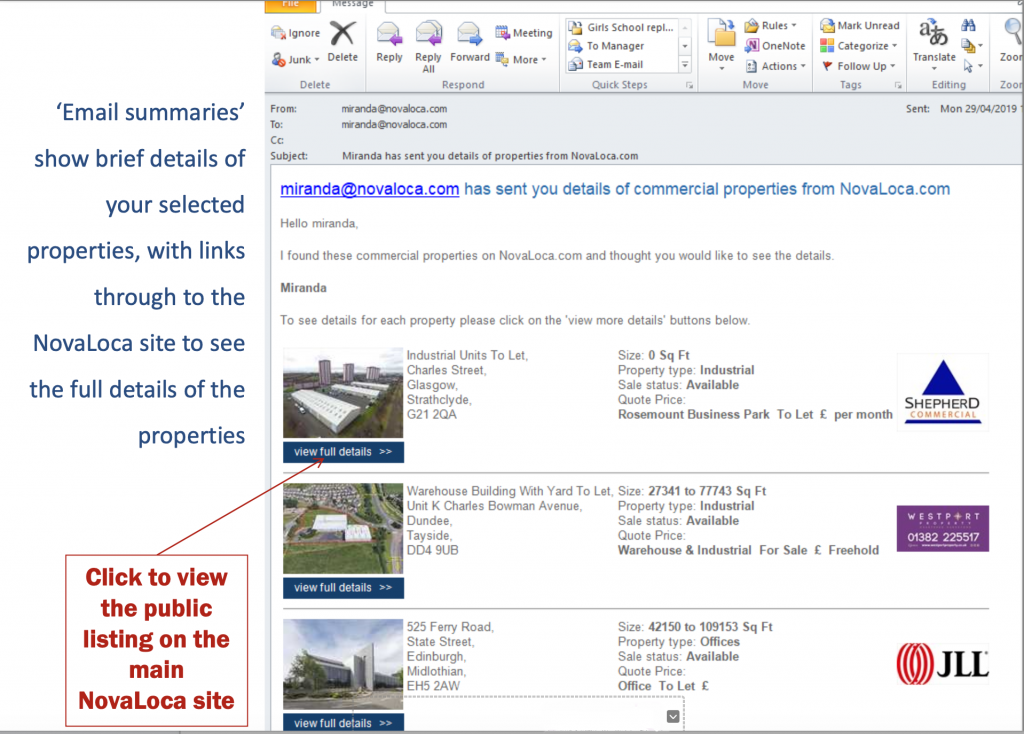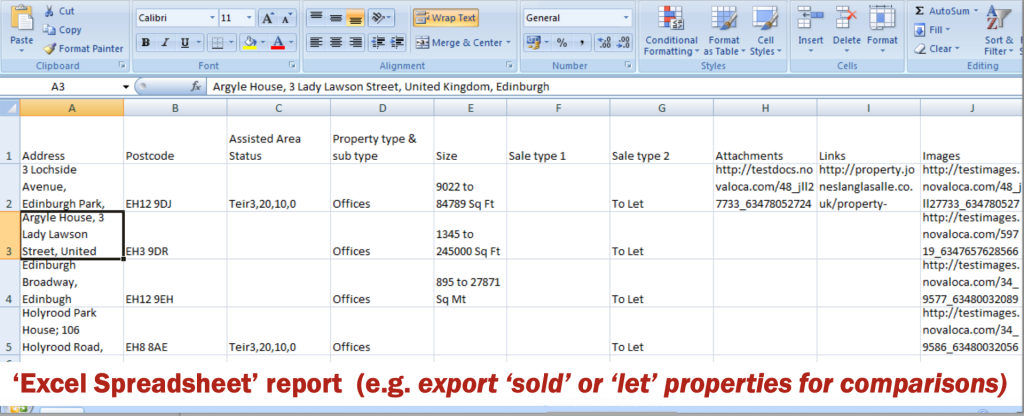 You can generate full or summary detail reports depending on your particular specification and needs. Maps can be included and you have the option to exclude other agent contact details.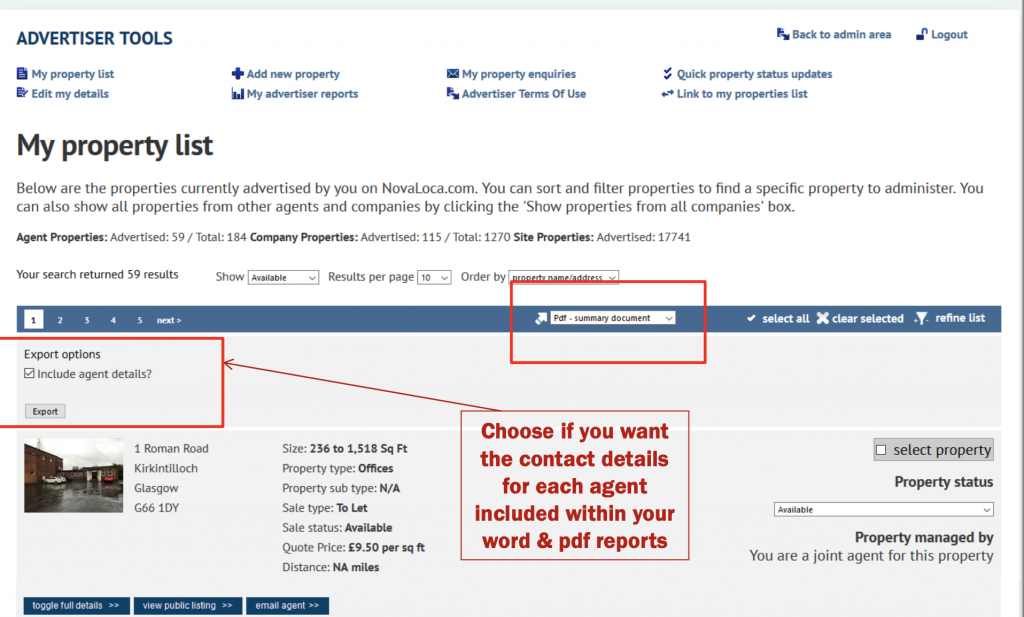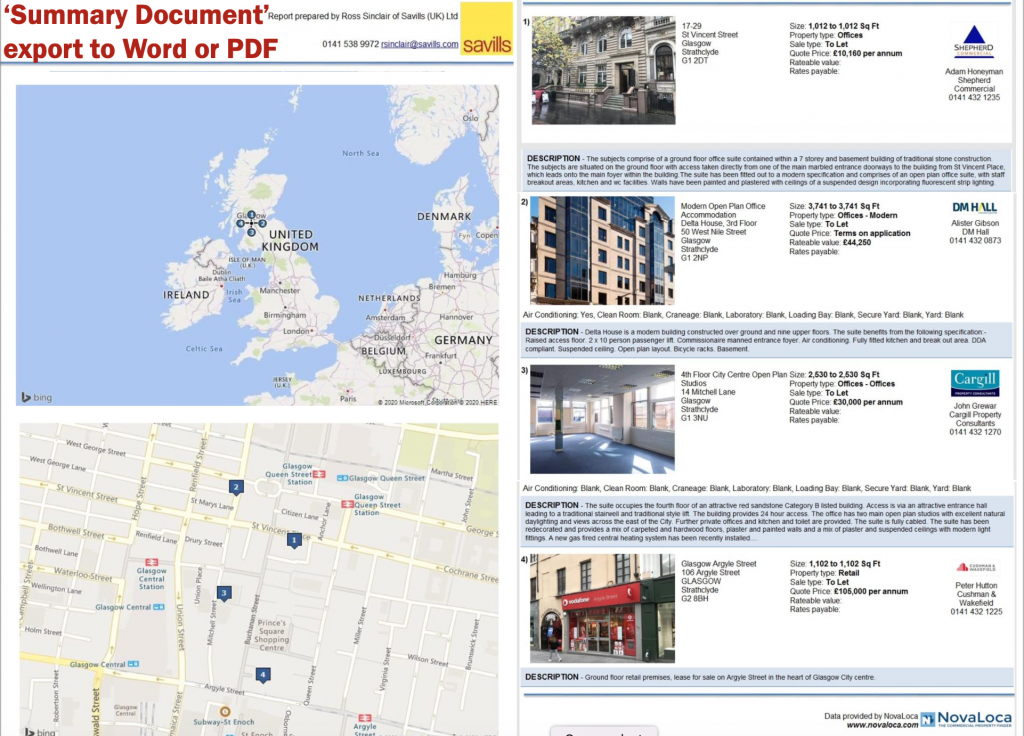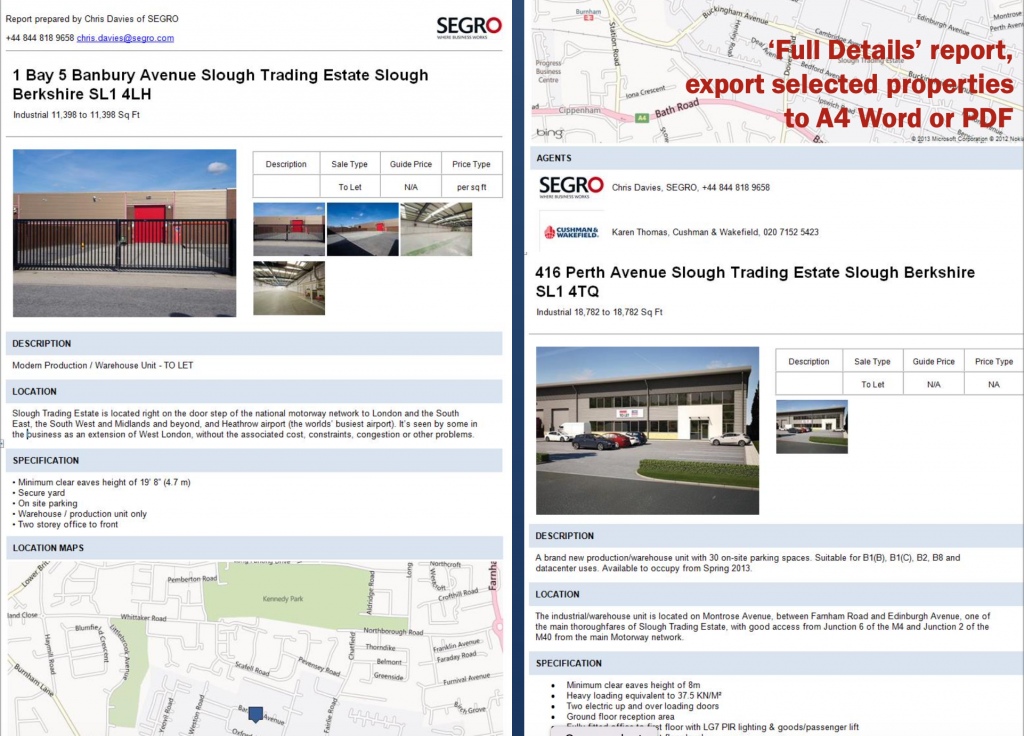 If you would like a pdf copy of these instructions or any other information just email chris@novaloca.com