Future Property Auctions and the Auction's place in the Scottish property market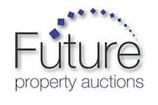 Future Property Auctions and the Auction's place in the Scottish property market
by Darryl Cormack, Group Operations Director of Future Property Auctions.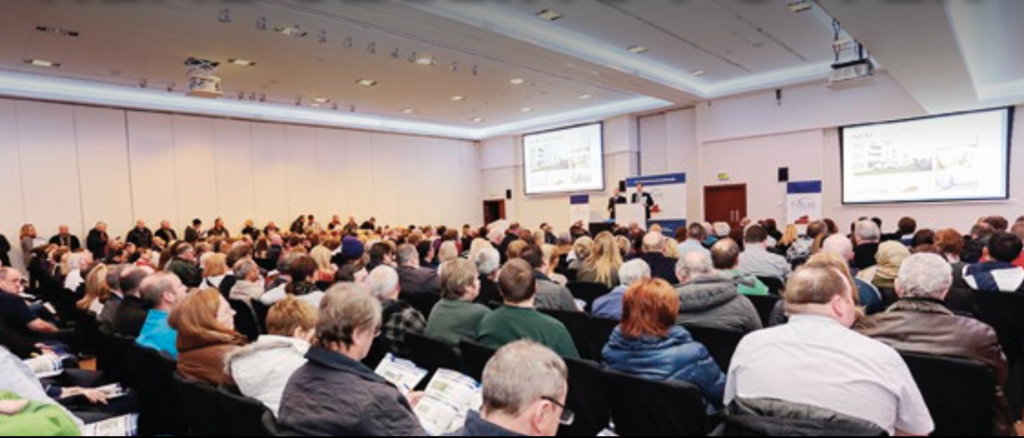 Marketplace position is very important to us here at Future Auctions – we have been market leader specifically in volume of listing and sales numbers in Scotland for more than a decade. But we only maintain our position in Scotland by offering the best selection of stock to our clients. We are careful in listing only the most saleable properties – our auction offers the buyer most bang for their buck, and the seller the most secure sale with a fall through rate of under 5%. Our staff have over a hundred years of experience between them in property – across letting, 2nd hand residential sales, commercial and auction property. Our buyers receive a straightforward and easy process in purchasing from us, and I challenge anyone to have a more transparent service. We are the preferred choice for many corporate clients including asset managers, IP's and intermediaries. Recent times have seen most sellers prefer the open market for achieving the highest prices for clients, but there will always be applicable properties where auction is the only choice. Now, with the market changing for the worse, a great partnership with an auction house will be an invaluable customer service to individuals and the corporate end client.
Our auction stock is generally split into 65% residential, 25% commercial and 10% land; there do not appear to be any seasonal trends. Some of our most successful auctions of the last eight years have been in December. Of the 450 + lots marketed every 2 weeks online, only 10% are repossessions/corporate work. The bulk of our clients are private clients who approach us directly or through their solicitor.
Auctioning a property is a more secure method of sale. The benefits are predominantly for the vendor – a non-refundable deposit, and a quick turnaround of sale (seven to 28 days). However, there is an agreement, unspoken, that occurs between buyer and seller here –that although the buyer purchases under terms that benefit the seller more, the seller is offering a property that has been reduced in price for auction or would not be available anywhere else. It is for these reasons and more that we hold a database of upwards of 100,000 registered buyers at any one time.
Buyers at auction are not just bargain hunters. They come from every background, just like an estate agent's own pot of buyers. Where we differ is in the volumes of particular types of buyers. The three main categories are landlords, developers and investors. Our database holds a far higher percentage of international and domestic buyers of this type, and their agents. Of course, we still have a huge stock of residential buyers, who are the most likely to impulse bid at auction, but our main buyers come from the previous three categories. Quite often these buyers will not view and will base their purchase on the home report and legal pack they are sent prior to auction night. Our legal partners are key in helping us achieve a sale by timeous production of the legal packs.
It is important to note that any property can be entered into auction. We often achieve higher than home report value on residential properties in good locations. The auction is not a final choice for a regular property – we have sold from £2,000 to £1,000,000 without any issue being raised about the terms of purchase. Quite often, the 10% cash deposit will be used in a mortgage, but the bulk of buyers are cash only, removing the slowing of the timescale for completion.
Even so, there are properties that are most (if not solely) applicable to auction. Some examples of these are:
Properties that have remained on the market for some time.
Properties that must be sold quickly as per vendor's request, e.g. distressed sale
Properties with a tenant in place, to be sold as such.
Properties in lower price brackets (under £100,000).
Properties that have had adverse survey reports.
Properties where values are difficult to ascertain from comparables.
Properties not suitable for mortgage purposes, e.g. non-standard construction.
Plots/properties that have title or access issues.
Unusual properties that have a limited marketplace.
Land with no planning, or slim if any likelihood of ever receiving planning
Our business model provides a stable proposition – we don't experience the peaks and troughs that most estate agents work through. This means that our stock levels have neither reduced nor increased during the post covid feeding frenzy. However, the high sale prices achieved in the last three years are now coming to end in the open market, as we see house prices reduce by nearly 4% in the last quarter of 2022. This reduction in Scotland is related to demand shrinking due to the cost-of-living crisis and along with unaffordable stock could create a perfect storm in the coming months. With the moratoriums ending on Sequestrations, repossessions and tenant evictions lifting in England at the tail end of this year, we should see large levels of stock flooding the marketplace also. Consumer confidence will drop if this happens, and we will find ourselves in a changed market again. When I started in this business in the mid 90's, we had one buyer for one property – this hasn't been the case since then with closing dates and multiple buyers. We had boom and then bust in 2009, we have the bust likely coming again in 2024 – though more like the mid 90's bust than 2009. For buyers (specifically foreign investors) this is simply an opportunity to buy at a low level in the UK with a view to a long-term capital gain. Our service is designed to offer a quick, secure sale – but with the caveat that the buyer will have a reason to buy under those terms. The marketplace of 2024 will give many sellers a reason to use stable sales terms with quick turnarounds, and access to buyers who are not available through traditional estate agents.
SUMMARY
Auction has a place in the Scottish property market – it is here to stay, as evidenced by our longevity. All selling agents should have an auction option as either a string to their bow, or a credible, more applicable selling option for their clients. We are also proud to announce that we are expanding into England in September with the opening of our Manchester office. If you have never dealt with us, or haven't spoken to us in a while, we'd love to hear from you!
You can view all the commercial properties listed by Future Property Auctions on NovaLoca here.