UKSE: Biotech firm expands (again) at Ebbw Vale Innovation Centre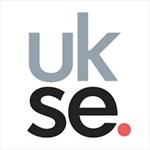 Biotech firm expands (again) at Ebbw Vale Innovation Centre
A ground-breaking bio-tech company is for the second time expanding into more space at Ebbw Vale Innovation Centre (EVIC) as it moves to its next phase of operations.
Copner Biotech is preparing for the European launch of its upgraded inkjet Bioprinter following a successful launch in the UK.
The dynamic young firm chose EVIC, owned and run by Tata Steel subsidiary UKSE, as its research and development centre and since then the firm has never looked back. It is aiming to push the boundaries of biomedical research and engineering with their new printer and cell culture products; all powered by proprietary GRAPE Technology.
Copner Biotech started with a single office at EVIC and now occupies a larger suite, and will soon be taking additional space to allow for further development as the business grows.
The firm feels the decision to move into EVIC has been fully justified. "EVIC has allowed us to grow and expand our operation as we wished, and UKSE has been very flexible and supportive throughout, and have taken time to understand the needs of the business", added CEO Jordan Copner.
"EVIC has been the perfect home for us, with excellent facilities, communications and supportive staff at hand."
Having a strong patent portfolio covering its biotechnology the firm feels confident in global success and maintaining rapid growth says Copner Biotech CTO Alan Copner.
Recently the firm was delighted to receive an important biotechnology award in recognition of its state of the art products and services. Internationally renowned Global Health and Pharma awarded Copner Biotech the title: "Most Innovative 3D BioTech Solutions Provider – Western Europe"
Howard Thompson Regional Executive for UKSE, said he was delighted to see the firm flourishing and developing. "We are delighted that Copner Biotech made its home at EVIC, and of course pleased to be able to accommodate their growth.
"We have many such firms in the Innovation Centre, and nearby is NDEC, the National Digital Exploitation Centre for cyber security research and training, and this is most encouraging for the future," he said.
You can view all commercial property listings from UKSE on NovaLoca here.