A very successful year for Page Hardy Harris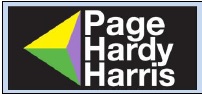 2022 was a very successful year for Page Hardy Harris, transacting over 350,000 sq ft of commercial space, across all sectors.
We were delighted to have topped the EG Radius On-Demand Rankings for Berkshire in 2022, making us the most active commercial agent (by number of deals), in the county for the ninth consecutive year. The rankings, which are based on data supplied directly by the EG Radius community of agents are continually updated throughout the year, giving a live breakdown of which agents are transacting the most space in each location.  Mark Harris, director of our Maidenhead office commented "2022 was another very busy year for Page Hardy Harris. I was impressed with how the team worked through some challenging market conditions and achieved such outstanding results".
Page Hardy Harris were also winners at the Thames Valley Property Awards 2022 and CoStar Award winners 2023, being named the most active Office Disposal Agent (by number of deals) in Berkshire and North Hampshire. The CoStar Awards recognise and celebrate the success of the UK's top commercial property professionals. Nick Hardy, director of our Bracknell office commented "2022 was a great year for Page Hardy Harris and 2023 has started in similar fashion. We have a fantastic team and it is a pleasure to work with them".
The first quarter of 2023 saw a continuation of the high level of activity with strong rents achieved. We are looking forward to the coming months and another good year.
View all of the commercial property listings from Page Hardy Harris on NovaLoca here.