Curchod & Co – QinetiQ's Cody Technology Park secures almost 14,500 sq ft of new lettings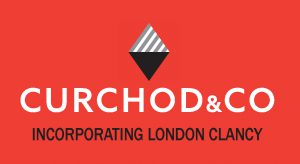 QinetiQ's Cody Technology Park secures almost 14,500 sq ft of new lettings at Cody Technology Park in Farnborough, Hampshire.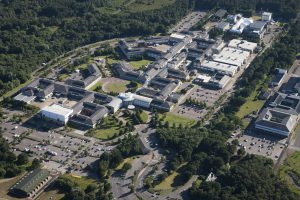 QinetiQ, advised by Curchod & Co and Lambert Smith Hampton, has concluded five separate transactions, totalling just under 14,500 sq ft, at its Cody Technology Park in Farnborough, Hampshire.
Three existing tenants, Bluefort, TriCIS and SiXworks have taken additional space on the 257-acre business park totalling just under 10,000 sq ft of office and laboratory space.
In addition, defence contractor Rafael UK (RUK) Advanced has taken 3,500 sq ft on a new lease at building A6.
Philip Holmes of QinetiQ said: "The high-quality and secure accommodation available on the business park proved ideal for the new tenants, and the existing occupiers were able to expand with additional space to suit their specific occupational needs. The lettings underline the strong demand for modern and flexible space with good access to the transport network."
Curchod & Co's Nick Reeve added: "Witnessing the growth of existing occupiers and having new businesses choosing to locate here is good news, not only for Cody Technology Park, but also the wider business community in the Blackwater Valley towns."
Tim Shaw of Lambert Smith Hampton commented: "As ever, the Park's strong ties to the defence sector combined with the wealth of amenities on-site for staff is proving an attractive combination."
Ken Turley, CEO of Rafael UK (RUK) Advanced, said: "Cody Technology Park's vibrant and secure environment and the various amenities within the park made it the obvious choice for the expansion of our operation. The location offers great accessibility for our clients and employees. The park's supportive business environment provides networking opportunities and access to potential partners in our field."
Jake Johnson, operations director at SiXworks – Secure by Design, added: "We required additional space and the flexibility to create a working environment that aligns with our business aspirations. Cody Technology Park is the ideal fit for us, offering accommodation in which to grow and high levels of security that allows us to provide an enhanced service to our clients."
You can view all of Curchod & Co's commercial property listings on NovaLoca here.