David Charles Property Consultants – The Airman, Feltham

David Charles Property Consultants are pleased to present their new instruction for The Airman, Feltham a prominent roadside restaurant which is well suited for a drive through or restaurant with garden / outdoor seating and parking.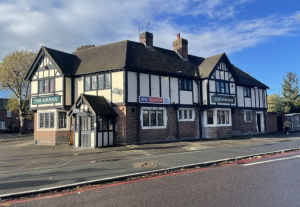 The property comprises a two storey brick construction building comprising 5,706 sq ft within a total site area of 0.384 acres and car parking for approximately 26 cars. On the ground floor there is an open plan lounge, a games area & bar and female & male W/C's. The first floor comprises 4 bedrooms, a living room, kitchen, toilets and a storage room.
For more information and brochures that include a link to a video view this property listing on NovaLoca here.
You can see all of the commercial properties listed on NovaLoca by David Charles Property Consultants here.