Dark Kitchens – DBSuk

Dark Kitchen, Cloud Kitchen, Ghost Kitchen, Black Kitchens, Remote Kitchen, Mission Kitchen, Delivery Kitchen, Commercial Kitchen, Central Production Kitchen, Virtual Kitchen, Shadow Kitchens, Delivery Only Restaurants, whatever you choose to call them, we have space available for you to rent.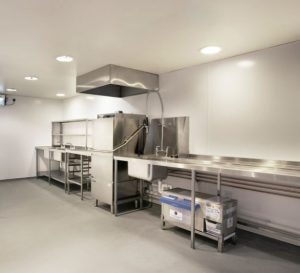 A dark kitchen is usually a commercial or industrial bricks and mortar location where kitchen staff or local businesses can set up and provide delivery only takeaway foods, in order to satisfy the huge increase in online orders, to order their favourite foods from big and small brands like McDonalds, KFC, Pizzahut, Subway, Fish & Chips to name a few, all ordered online from Just Eats, Deliveroo, Uber Eats, DoorDash, TakeAway, as opposed to from the restaurants directly.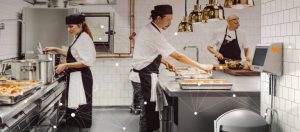 Whatever your line of work is within the food industry: Preparation, Baking, Cooking, Bakers, Chefs, Artisan Producers, Street Food Caterers, whatever your food needs, we have something for you.
Ideal for start-up business or trial or test product launches, you can start your operation within days and launch quickly, with low risk, low investment, low overheads, to test your operation and if your outgrow your space and need to expand your business operation, we have other spaces available locally at one of our other sites.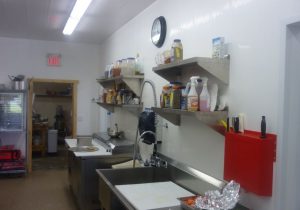 Flexible space, all units come with electricity, water, gas, drainage, air extraction (some have cooking extractor hoods), double stainless steel sink & separate hand wash with hot and cold water, plenty of electricity sockets and lighting within the space and natural light.
You supply any cooking or preparation appliances, i.e. cooker, fridges, freezers, appliances, tools etc etc and obviously the food.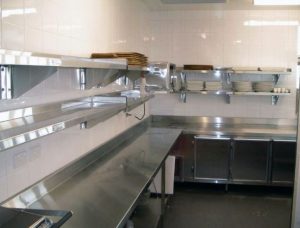 Flexible 12 month licence starting from £899.00 + Vat per month, which is payable monthly in advance, with three months security deposit (refundable at the end of the term), with a small monthly service charge of £99.00 + Vat to cover common area cleaning, common area electricity, security, fire protection and fire safety systems, site security CCTV, decoration, pest control, rubbish collection, maintenance etc. All utilities are metered and you only pay for what you use, 
Space will be ready for occupation end of February/March, sign up now and reserve your space and get your business going in 2023, with more spaces and sites becoming available during 2023 in Kings Norton, Stirchley and surrounding areas.
Call, Text, Whatasp or Email now to reserve your space. 07831407474 Mark.Darlaston@dbsuk.com 
See all commercial properties listed on NovaLoca from DBSuk here.