3 years & not out! – 3 years of Eightfold Property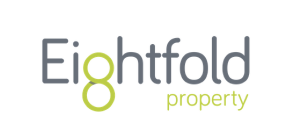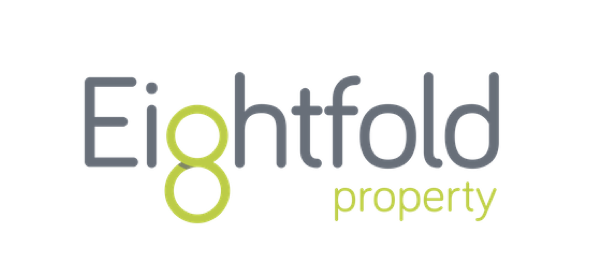 They say if you make it to 3 years you've done well! Well In November 2022, we celebrated 3 years of Eightfold Property…..Well what a 3 years it's been!!
Eightfold Property was the amalgamation of James Hawley, Dan Lyons & Max Pollock. Dan & James had experience with their firm in residential lettings, whilst Max brought 22 years of experience in commercial agency to the table.
Coming up with a name was the first hurdle to conquer. Dan suggested a number be part of the name & after a bit of research by Max, 8 was considered to be a good choice with it being considered lucky in the middle east & it's links with infinity. "So how do we link this 8 with property the guys said" with a bit more research of the internet Eightfold was found in the form of The Noble Buddhist Eightfold Path which are eight practices followed by the Buddha, leading to liberation. Followed up by a client being sound boarded & asking "if it was because it was the ultimate, as you can't fold a piece of paper that many times!" We put it to our marketing guys they loved it & we were all sold with all other names falling by the wayside!
With a steady flow of business in the first few months, we were then greeted with COVID! No-one knew where this was going at the start & we were faced with the choice of furlough & in effect closing commercial down or hitting Covid head on in our infancy….so we went for it & shouted a lot! It worked we have subsequently won awards for 2021 & 2022 for Top Dealmakers in Sussex by Co-Star….hoping we might scrape it this year too.
Where other more established firms scaled down their operations we were still operating at 100% & were agile having already adapted to working off a laptop & a mobile when we started. With great uncertainty there was an instant steady flow of instructions & we did deals where various businesses were looking to adapt or also to exploit opportunities that were there for the taking. At this point great relationships were formed & our reputation grew!
In 2021 we moved to new larger offices in central Brighton & had a chance introduction to Charlie Runcorn, a great surveyor specialising in Block & Commercial Management. Charlie came on board & hit the ground running impressing clients with his professional manner & has grown an impressive portfolio in a short space of time.
The snowball kept rolling and in 2022 we had the further addition of 2 more service offerings come into the Eight-Fold. First of all we had the pleasure of Simon Jones, Rebecca Runcorn & Alistair Mcgill set up our valuation team who were then followed by the additions of Matt Wallis, Mark Fox & Lucy Gill more recently. A fantastic result for Eightfold to have an experienced expert team who lead in their respective industry having all previously worked for national leading firms. With a brilliant start working initially from our London office in Soho, additional locations are certainly in the crosshairs for our superb valuation team.
Last but not least Rob Hawley was recruited to launch Eightfold Residential Sales. Again despite difficult market conditions Rob has made a fantastic start in building his department from scratch, which is growing month on month.
With the residential lettings & management team expanding an additional office has opened in Hove to accommodate Commercial Agency & Professional taking the office count up to 3 for now.
Where will go next? who knows! What we do know is we have had great fun getting here & want to carry on doing so in a professional manner but with a great image & keeping an edge & making sure we have a key person of influence looking after every department.
If we can be of assistance in any of the above areas please feel free to contact us.
By Max Pollock (Director & Founder) Eightfold
You can view the commercial property listings from Eightfold on NovaLoca here