Union Street Partners – London South Bank Office Market Q2 2022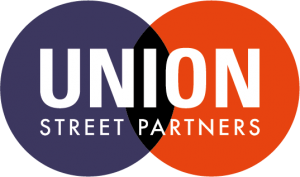 Union Street Partners – London South Bank Office Market Q2 2022 research supplied by Ann Ibrahim, Head of Research.
The contrast in leasing activity between the best space and the rest of the market is increasingly clear from our research.  New and refurbished space only accounts for just under one third of total availability, yet two thirds of the take-up in Quarter 2 was for new or refurbished space as occupiers continue the trend to seek out the best space with good amenity. This demand for the best, and the relative lack of supply on such space, has led to headline rents increasing for top quality buildings, whereas for the remainder of the market rents have remained flat.
Take up improved in the second quarter with a 31% rise on Quarter 1 to 173,000 sq ft. This is however still below the pre-Covid quarterly average of 260,000 sq ft. The largest deal of the quarter was in the recently refurbished Golding House within Hay's Galleria.  Aesop, the skin care brand, took 28,304 sq ft on a single floor for a lease length of 15 years.
The market does feel busier than these figures suggest, and our inhouse tracker continues to monitor a healthy level of unique viewings.  The first half of this year has seen a 19% increase in viewings when compared to the first half of 2021 and positively there is currently 165,000 sq ft under offer.  This includes two floors at 240 Blackfriars Road totalling 17,353 sq ft, a floor in both 2 and 3 More London and a part floor in the Blue Fin Building.  There are also multiple floors under offer in the recently completed Triptych with the 2nd floor signing just after the quarter end.
Supply remained broadly flat with the availability rate currently at 7.4%, with only 30% of this classed as new or refurbished.
After very little development activity during Covid there have been further new starts this quarter with 3 more schemes now under construction.  This pushes the amount under construction to 998,000 sq ft with 430,000 sq ft of this due to complete over the next 6 months.  Very little of this space has let during construction with occupiers opting to wait and see the finished product before committing.  This growing pipeline will help re-address the balance between good quality and second-hand available space over the coming year.
Do take a look at the Q2 headline data below and if you require any more information or would like a more in-depth discussion about our thoughts and views on the market then please get in touch with Union Street partners via ai@unionstreetpartners.co.uk or bf@unionstreetpartners.co.uk. You can view all Union Street Partner listings on NovaLoca here.