Brighton and Sussex Property Market has Prospered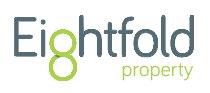 Max Pollock Director of Eightfold Property spoke to NovaLoca about their inception in December 2019 and how it's been a bit of a roller-coaster for Eightfold Property.
Having gained traction in the early part of 2020 everything then fell off a cliff in March however the second half of 2020 picked up significantly for what was a great late flurry.
Going into 2021 Eightfold have continued where they left off in 2020 with 39 deals transacted by mid-September.
There has been a wide variety of deals ranging from small retails lettings to the acquisition of a £4million office building in Mid Sussex as well as letting In Montague Street, Worthing for £140,000 per annum of a Class E building that is now occupied by the Department of Work & Pensions following an extensive refurbishment.
 "Being located in Sussex we have been very lucky (says Max). Some parts of the country seem to have suffered more than others during Covid, however it seems that Brighton & Sussex has prospered in some areas. We have all seen demand for homes on the Sussex Coast spiral out of control due the Stamp Duty benefits as well reflection of people wanting lifestyle changes & also most importantly a garden. Like the residential side of the property market this has had a positive effect on the commercial market too.
With staycations & working from home, this has been seen by many operators as an opportunity by both nationals as well as good local operators to open new venues. In recent months we have completed a letting to Taste Sussex at Brighton Marina on behalf of LandSec as well as lettings to Dharma Coffee, Baqueno, Dolce Vita Patisserie & Wolfox throughout the city as well as retail lettings to occupiers including Taylor West & Co Optometrists
Office operators have adapted to change also which has reaped rewards for Brighton. With working from home proving viable but not ideal we have seen on several occasions firms with large sections of their workforce who live in Sussex that previously commuted to London opening office hubs in Brighton. In doing so they have retained their London presence but reduced costs & eradicated the need for a daily commute."
Following the success of Eightfold's Commercial Agency expansion was always on the cards and 2 new departments have been opened to deal with Commercial & Block Management as well as Landlord & Tenant, which are headed up by new Director Charlie Runcorn RICS. With a flurry of new management instructions coming in it seems that Eightfold have found another gap in the market where clients are keen to be always dealing with a principle & stakeholder.
 Having recently started to deal with work on behalf of West Sussex County Council, Eightfold certainly seem to be going in the right direction and appear to be a firm to keep your eye on.