NovaLoca: Increases Across the Board
After what has been a challenging time for so many NovaLoca's latest statistics suggest that confidence in the commercial property market place is growing. We made a comparison of site activities in June 2020 compared with June 2021. Growth is seen across all analysed areas.
In fact, enquiries on NovaLoca have been following an upwards trajectory for some time, despite or possibly encouraged by the pandemic. Trends over the last 2½ years show unique emails & calls have more than doubled.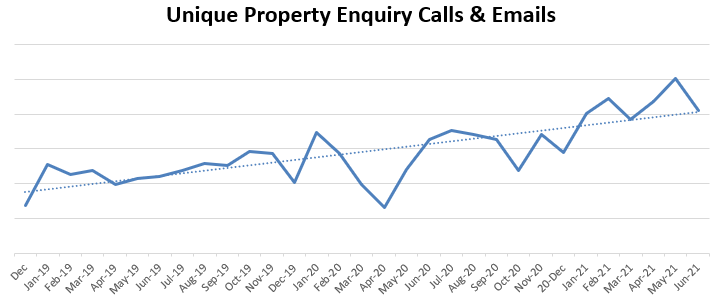 Website traffic has also doubled over the same period and in case you are wondering, this is not just down to increased property numbers, enquiries per property have also doubled!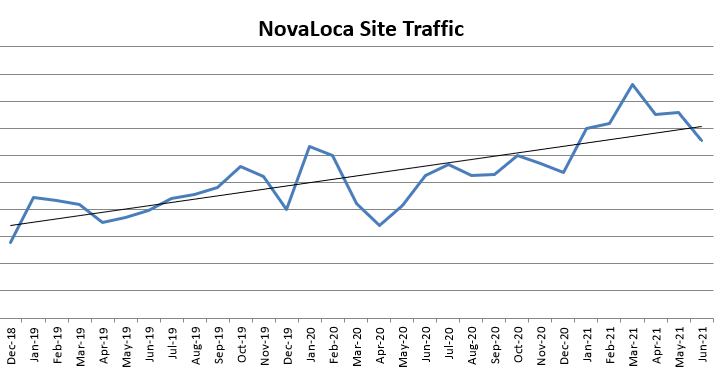 With no signs of enquiries & traffic slowing down there's never been a better time to list with NovaLoca.