2021 is the year of the Warehouse.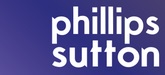 Sam Sutton, Director at Phillips Sutton recently chatted to NovaLoca about the East Midlands industrial market.
"2021 is the year of the warehouse. The warehouse market has been quietly simmering away unnoticed for quite some time, but this year is the year that warehouses became the most attractive commercial property commodity. Move aside offices and retail, warehousing is here to stay. As retail moves online and we all order from the myriad of online retailers, occupiers fulfilling the deliveries need space, and not all distributers can supply from 1,000,000 sq ft warehouses like Amazon.
The supply of existing industrial units is extremely tight if not non existent, and we are seeing a significant rise in speculative development, off the back of much needed rental growth.
We are involved in a number of new build schemes in the East Midlands, in Lutterworth, Oakham, Kibworth and Colwick, East Nottingham. These schemes are seeing unprecedented demand from investors, trade operators and local businesses who are all expanding as a result of the CV19.
Investors are seeking vacant units and taking on letting risk in order to find some 'value' in an investment market where yields below 5% is now the norm.
As a result of the popularity of the warehouse sector as a best in class investment, developers are paying keener prices for land in order to take advantage of current market conditions.
Long live the warehouse market for the foreseeable future."