Modern Office Lighting Options To Boost Productivity
Interview with Helen White at houseof.com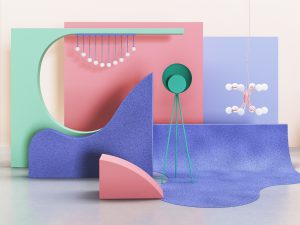 If you step back 20 years into a "typical" office space you will find a grey, lifeless building full to the rafters (literally) with fluorescent lighting. We have come a long way in the last 2 decades with goliaths like wework championing the movement into more creative spaces and hubs.  Whilst we all don't have the budgets of the big guys there are some easy fixes most businesses can adopt to make their space more creative and oozing with productivity.  The key to this quick fix?  Lighting.  
Tip 1 – Create zones
Where we used to adopt banks of desks and workstations we are now moving towards more spaced out offerings. Larger square tables where employees are not situated side by side utilising task lighting as opposed to ceiling lighting will also become the norm. Long tables normally reserved for the boardroom are finding their way into the main office space – however they are trickier to light.  Treat these spaces like your dining room table, hang a row or two of pendants just above each place setting.  Hanging them at head height means that there are no nasty shadows to work under. 
Tip 2 – Make it bright
Don't fall into the trick of style over substance when it comes to office lighting.  Style should certainly be a factor but not THE factor.  A lot of industrial office spaces use a warm white LED filament bulb and whilst they look great they are not entirely practical.  The warm glow is better suited to home interiors than commercial spaces.  
Tip 3 – Daylight is key 
There are numerous studies citing the importance of our daily dose of sunlight but whilst working we are normally only lucky enough to see this on our lunchtime dash to Pret.  Having access to sunlight in the office is key to productivity as well as reducing eye strain and headaches.  If you aren't lucky enough to have a window seat then recreate the daylight glow with lighting looking for bulbs with a colour temperature of 5000 Kelvins plus.
Tip 4 – Add atmosphere
An office space needs to be multifunctional and although brighter lighting is great for general working areas, lighting can also be used to zone breakout areas and relaxing spaces.  For these areas accessorize your office space with floor lamps and table lamps which omit a soft diffused light.  This creates a sense of privacy for meetings and also helps rest and recharge workers before heading back to their desk.