NovaLoca Greater London and M25 Area Disposals Report October 2019
In October this year we took an 11 week snapshot of all available Greater London and M25 area listings on NovaLoca. For this report we compared properties listed on 15th July with those listed on 1st October.  Details and exact dates of deals were not collected but those no longer registered as available or under offer at the end of the 11 week period were counted as 'disposed of'.
Overall Greater London and the M25 area disposed of 10% of its available stock. Office topped the chart accounting for 48% of all disposals. Office is followed by Industrial, which accounted for 36%, Retail & Leisure 15% and Land & Other 3%.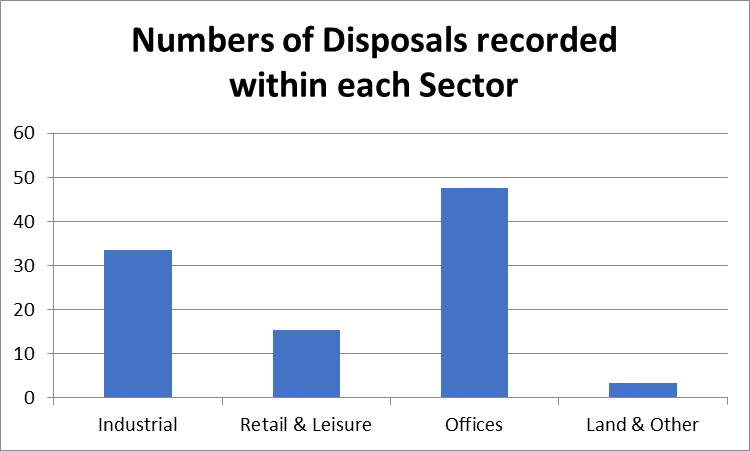 However if we take a look at the percentage of disposals within each sector;  Retail and Leisure disposals come top with 16% of all availability disposed of by the end of the period, followed by Land and Other at 14% , Industrial at 13%, and then Office at 7%.  Perhaps the higher percent of retail units being disposed of is as Phil Eggerdon suggests in his report due to a rise in landlords offering "retail investments for sale … due to the increased concern over likely voids, previously unthought-of of when let to a chain covenant."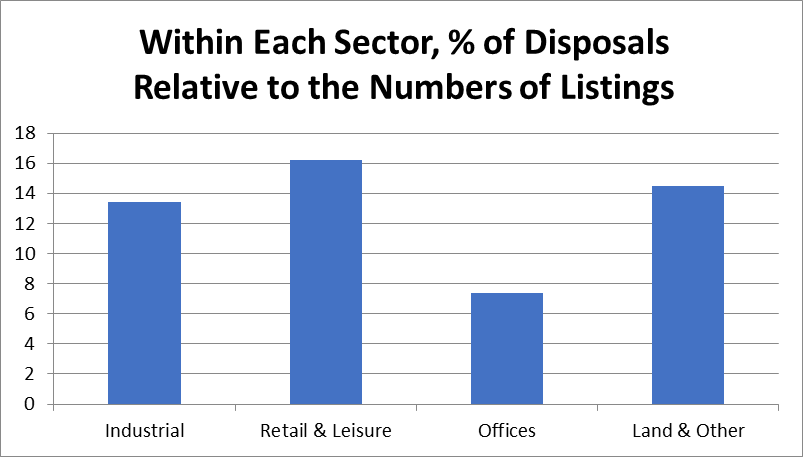 We are pleased to announce that in first place the company registering the most Greater London and M25 area disposals within this period is JLL, accounting for 15% of all recorded disposals, with Cushman & Wakefield in second position with 8% followed by Altus Group and SHW both with 6%.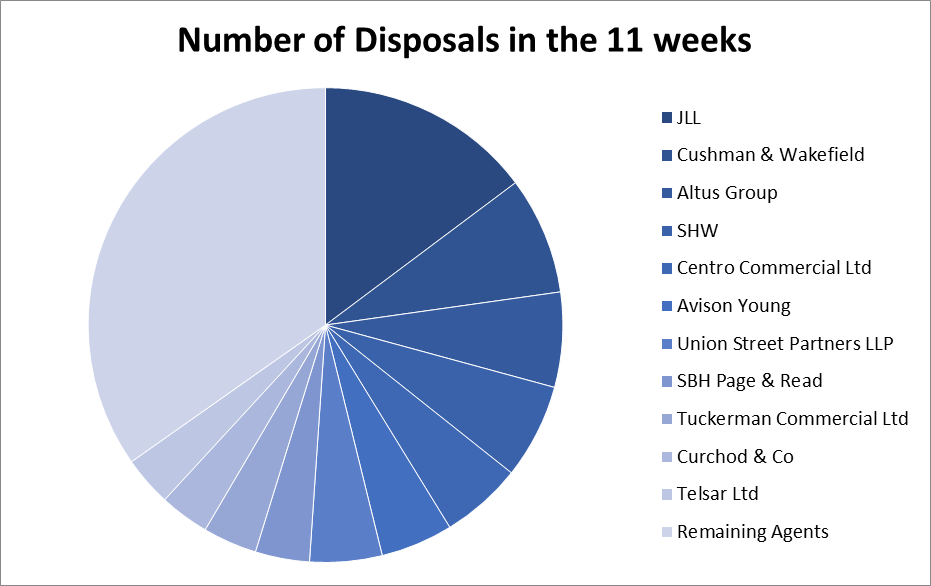 The top 5 companies disposing of the highest percentage of their own portfolios are: Regent Street Office Direct with 37% disposed of, Centro Commercial Ltd with 34%, Carter Jonas LLP with 27%, Tuckerman Commercial Ltd with 26% and Michael Berman & Co with 23%.  Well done to the eight companies who feature in both these charts.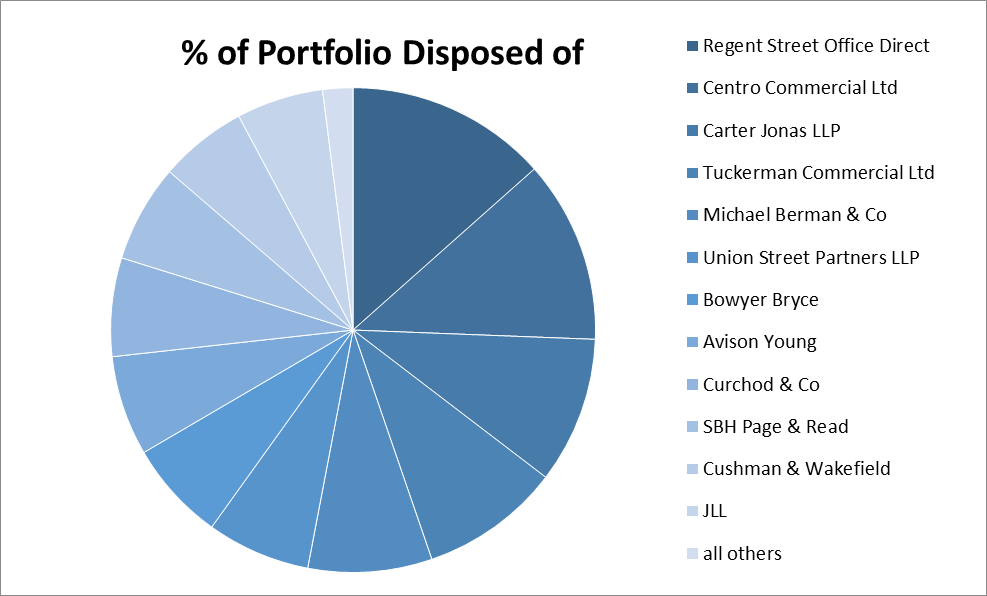 *For the purposes of this report Greater London/M25 area was defined as the following postcodes: BR, CR, DA, E, EC, EN, HA, IG, KT, N, NW, RM, SE, SM, SW, TW, UB, W, WC, WD and the total amount of listings looked at was 3,680.
If you would like to feature in the next NovaLoca disposals report make sure you are listing on our website.  Contact Chris if you would like subscription details.
If there is any other data you would like us to look at please do let us know. We are always happy to listen to your suggestions.