NovaLoca Requirements Report September 2019
This month we ran an analysis of requirements on NovaLoca the results of which can be seen in the infographic below.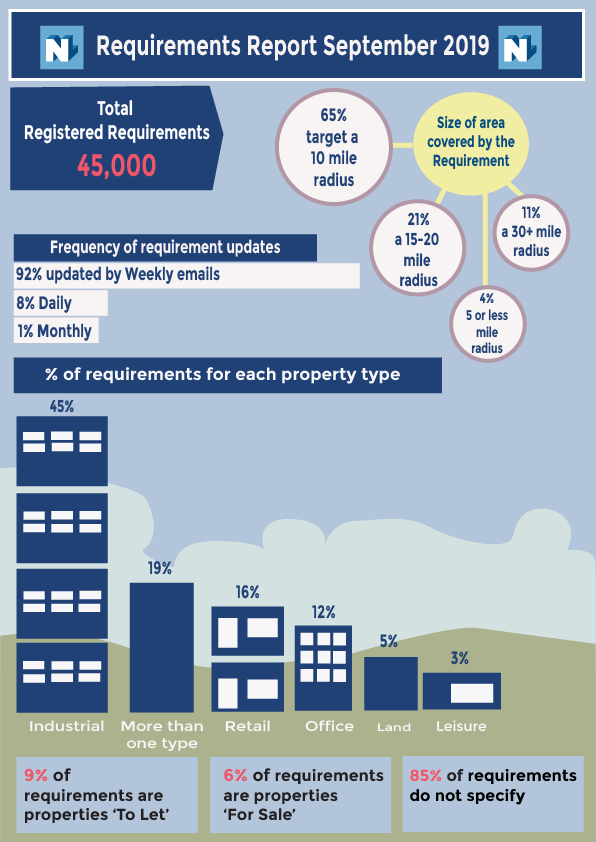 Anytime you are searching for a property on NovaLoca it's easy to save the details of that requirement and be alerted by email to any new properties that match your search. Simply click the Register now button under the Receive Updates tab.