Commercial Property Update for Weybridge & Surrounds
Today's blog post is a Commercial Property Update for Weybridge & Surrounds from Gary Whitaker at Curchod & Co, an independent Chartered Surveying Practice who cover all aspects of commercial property advice with offices in Camberley, Farnham, Weybridge and Woking.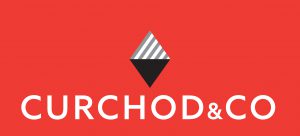 The commercial property market in Elmbridge and the surrounding areas has seen a sustained demand from local, national and international businesses during this time of business uncertainty surrounding Brexit.
Even though there has been a decline in the supply of industrial properties and offices due to house price rises, and planning law changes which have made it easier for commercial properties to be converted to residential use developers are providing modern, high quality refurbished vacant office buildings at such places as Weybridge Business Park, Bourne Business Park and 'Dakota' at Brooklands.
In particular recent lettings of 10,945 sq. ft. to Schindler, a 13,675 sq. ft. letting to Mundays Solicitors and a 24,774 sq. ft. letting to Devonshire Business Centre at The Bourne Business Park has provided new opportunities for the local economy and employment opportunities.
Office lettings include Walton Lodge in Bridge Street, Walton On Thames to Lawfords Consulting and Connect Auto, JP Dunn has taken 3,342 sq. ft.  at Unit 5, AC Court in Thames Ditton and just 3,100 sq. ft. out of 9,255 sq. ft. remains available at Egerton House in Weybridge.
The Industrial property market has been less active this year but it has seen the letting of property at Waterside Trading Estate to Easy Bathrooms and the sale of an industrial unit on Trade City, Brooklands. Additionally, in Hamm Moor Lane Ana Wizz took 9,970 sq ft at Heritage House.
The retail property market continues to generate interest for smaller shop units from new local independents and alternative users who rely less on online sales despite reported problems for high street retailers.
For properties available from Curchod & Co at NovaLoca please click here.