5 More of the UK's Most Haunted Properties
Last Halloween, we got into the spirit of the holiday by sharing our Top 5 Haunted Properties in the UK. A year on, there's still centuries of spectral stirrings yet to be uncovered. So, join us as we brave another 5 of the UK's most famous haunted locations.
Plas Teg Country House, Wales
Known as Wales' most haunted property, Plas Teg's bothersome ghosts are actually part of its major tourist appeal. Fearless ghost-lovers can book an evening with friends, whereby a guide will lead them room-to-room armed with just a torch and some complimentary biscuits. Guests can then enjoy soaking in the atmosphere and the spontaneous antics of its incorporeal inhabitants.
In 2006, Plas Teg was featured in TV Living's Ghost Hunting with Girls Aloud, in which the pop starlets' cacophonous screaming still outshone the majority of their musical output.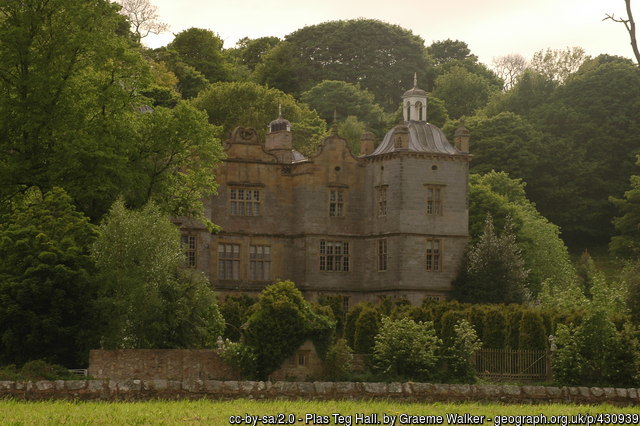 Dryburgh Abbey Hotel, Aberdeen
In the 16th century, a young woman near Dryburgh Abbey began an affair with a local monk. However, once the abbot learned of this forbidden love, the monk was sentenced to death and, in a particularly cruel twist, was hung in direct view of his own lover's house. His lover, overcome with grief, threw herself off a bridge, and drowned in the Tweed. Incredibly, Disney are yet to adapt this into an animated movie.
However, the story lives on with Dryburgh Abbey Hotel, where both the monk and the "Grey Lady" are known to wonder the grounds; typically accompanied by chanting and high-pitched singing, if that's not creepy enough for you.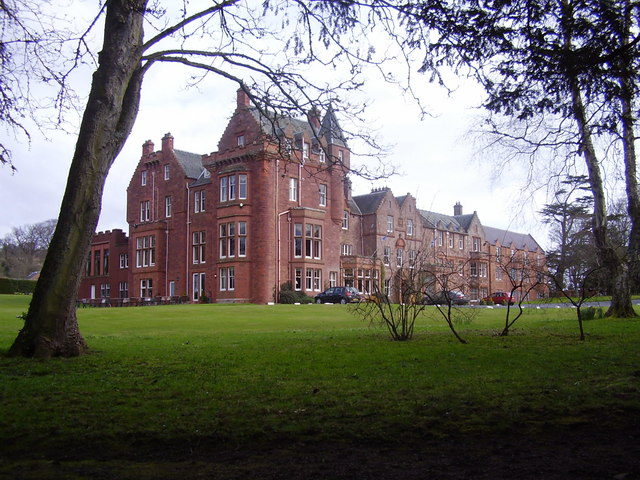 The Royal Standard of England, Buckinghamshire
One of England's oldest free houses at over nine hundred years old, it's perhaps unsurprising that The Royal Standard of England has harboured a number of ghostly rumours over the years.
The most reported incident is that of a spectral gentleman walking across the pub and straight through the fireplace of the candle room – reportedly a cavalier of the English Civil War. Another, less regal report is of a ghostly woman loitering in the women's toilets. Finally there's the ghost of a royalist drummer boy, thought to be responsible for the eerie drumming noise that can sometimes be heard around the pub at night. Whether these ghosts are real, or the apparitions of an ale-fuelled session, is yet to be confirmed.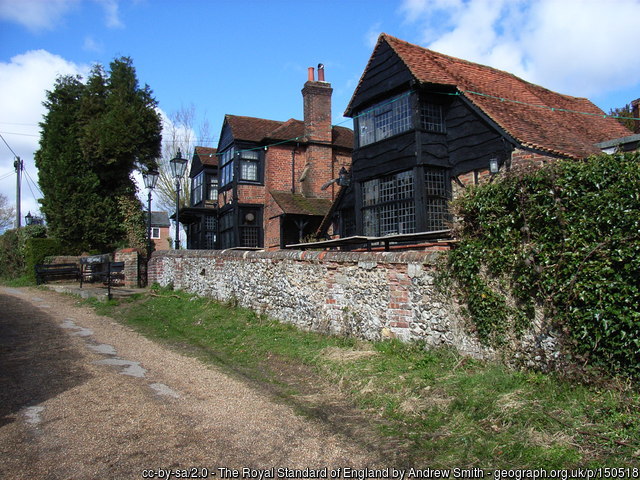 Ettington Park Hotel, Alderminster
Officially recognised by the AA as the country's most haunted hotel, Ettington Park is a veritable smorgasbord of spooky goings-on. Built in the 12th century, the hotel boasts mysterious floating apparitions, books flying from shelves, numerous ghosts and a series of unexplained sounds and phenomena. If you fancy seeing a little more, here's an adorably dated clip from 90's TV show Out of this World, in which Carol Vordermann swaps a cushy job in the Countdown studio for the vacant corridors of Ettington Park, with nothing but a high IQ for company.
(Video credit goes to YouTube user GhostWatching)
The Mermaid Inn, Rye
Another hotel to catch the eye of Most Haunted, The Mermaid Inn of Rye has a number of ghosts, each of which seem to haunt their own guest rooms. The 'Lady in White' is known to sit by the fireplace of room one, whilst a ghost in room 16 reportedly led one employee to resign in fear when a series of bottles launched themselves off a shelf at him. Owner Judith Blincow stated in a 2011 interview that although she had never seen any ghosts, she "certainly met some very convinced and frightened guests".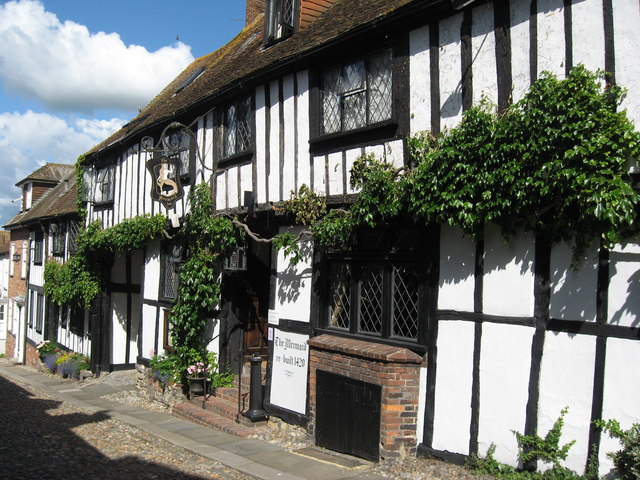 You can view all these properties and more on our Pinterest Page – where we share some of the most exceptional property finds from our website and beyond.