How Much Office Space do you Really Need?
Square feet is very much the standard measurement when we discuss the size of a commercial property – but how many of us can actually visualise what this means in terms of business space? More importantly, how much space is appropriate for moving your business to a new premises?  There are a variety of factors to consider; some technical, some financial, and many of them legal.
Legally, the total volume of the unoccupied room, divided by the number of employees that will work within, should work out to approximately 53 sq ft, or 11 cubic metres. This is a minimum; it'll unlikely be enough in rooms which contain a lot of equipment or furniture. Do note, however, that this rule doesn't apply to sales kiosks, machine cabs, or anywhere else where the small space is by design. For more information, you can see the official guidelines on http://www.hse.gov.uk/contact/faqs/roomspace.htm.
So, legalities aside, what do you need to consider when choosing the right space for you?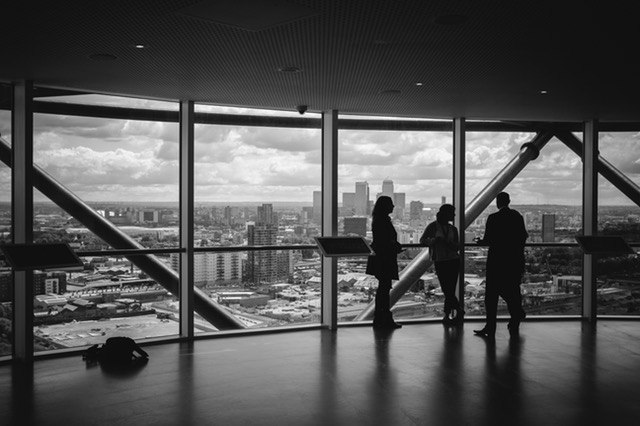 First of all, approach optimistically; you want your business to expand. A smaller office space might be a cheaper option, and is where most start-ups begin – Apple began in a garage, after all – but if you're forecasting a successful business year, your office needs to grow with your enterprise. In this instance, you might want to allow for a little extra space. The most obvious is extra workers, each of which will require the room detailed above, but you'll find that this soon can snowball. If you're reliant on networked computers, for example, then you might also need extra room for comms and servers.
If you don't foresee much early growth there are other solutions, such as negotiating a short-term lease period, which can save some money until such a time is needed. You may also be able to agree upon negotiation rights to be the first to hear of any adjacent properties that become available, ensuring extra space if you find yourself in such a position.
Of course, ensuring your workers have adequate space to work is one thing, but that's not always going to be enough. Consider the nature of their day to day jobs. If you're operating a business with large call volumes, it makes sense to provide more space for employees to avoid the 'clatter' of numerous voices. Meanwhile, if you're making regular orders for physical goods, storage space isn't your only concern; the lay of the office will be an important factor, ensuring that the area is clear of obstructions and that deliveries can be made easily and efficiently.
Consider, also, your reliance on paper documentation. A paperless office can save space on filing, stationery and supplies. Could you potentially save space – and therefore money – by switching to a paperless system? This would also free up the space often taken up by file cabinets, printers, scanners and storage boxes.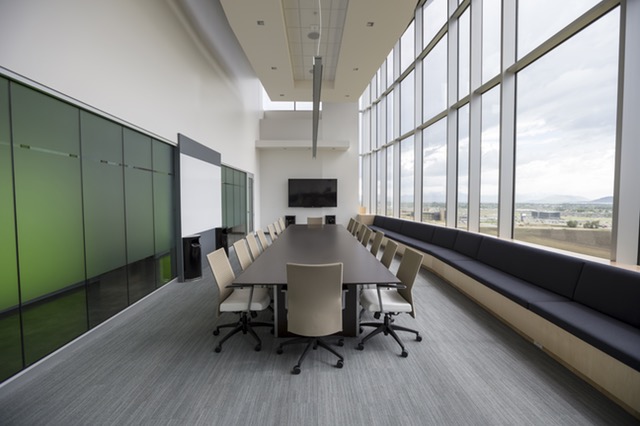 Finally, don't just think along the lines of floor space; make the most of your verticality. Stackable shelving is your friend, especially if you're competing with uneven ceilings or low doorframes. It's also cheap. Buying your shelving space in modular format saves on an over-abundance of unused shelves and bookcases, and also allows for incremental expansion as and when needed. We often think of file cabinets, desks and drawers when we picture office furniture, but you're allowed to be unconventional; if anything, it can give your office a more decorative feel.
Much as we wish there was, there is no magic formula to deciding which office size is best for you; but the beauty is that if you know what to look for, there are multiple workarounds and hidden benefits to even the most compact of spaces.
Estimate your space with these comparitive measurements:
4 Car Garage: 1056 Sq Ft approx.
Average 3-bedroom home: 12000 to 13000 Sq Ft approx.
Supermarket: 35,000 to 45,000 Sq Ft approx
Football Field: 64,000 Sq Ft approx.
Have you also looked into Serviced Offices vs Conventional Offices?