Online retailers move to the high street
Over the past decade we have seen many established brands such as Woolworths, Comet and HMV disappear from the High Street and exist solely or predominantly as an online presence. According to Verdict Retail, online retail expenditure is set to increase by 44.9% over the next 5 years. By 2020, online retail sales will account for 17.1% of total retail sales. So why are some online businesses now expanding their brands offline?
Space
Research by Royal Mail shows that over 40% of small online retailers are now seeking space within a physical store. Cambridge Satchel Company started off as an idea in a mother and daughters kitchen in 2008, and found success selling their products on the internet with the help of fashion bloggers from across the world. In 2012, the business launched their first pop-up store in Cambridge. Despite their massive boom of online sales, the company has achieved huge success within their 5 physical stores spread across the UK.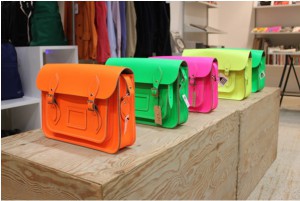 By expanding to somewhere that customers can actually visit in person, allows a person to touch and feel products before they decide to invest. Having an offline presence can erase sceptical thoughts from a consumers mind as they will be able to see and believe in the product. For certain products, consumers may face a long process before they buy. More expensive or more life impacting things such as jewellery or furniture are more likely to be bought comfortably by a consumer if they can try on or test out first.
This can also be the same with clothing retail brands. A potential customer may be put off purchasing a pair of jeans or a new top if there is no offline option, as they may then face the inconvenience of having to return items after waiting for delivery. By combining the options of online and offline purchasing, a business is giving consumers a variety of options that make them more likely to make the purchase.
Experience
Many UK consumers prefer shopping offline to online, even though online sales are rising year by year. Shopping online can feel quite robotic and may not drive the emotions of a customer to appreciate a brand like they may if they were to shop in-store.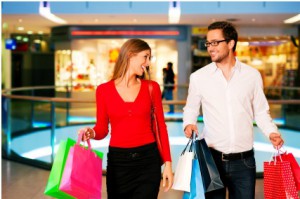 By creating a presence offline, online retailers can not only increase awareness by attracting new customers but can also increase brand loyalty by giving the consumer more than just the excitement of making a purchase. Having a physical space means that a business can display the values of their brand through inspiring design, good customer service and a touch/feel experience. There are many stores in the UK which consumers are excited to visit to not only try out the products but also to experience the physical brand presence.
The keen eye of the developer has shown an increase in mixed-use retail and leisure schemes becoming ever more popular in the UK. Many offline shoppers are looking for further experience and turning their shop into more of a day out. Retail alone seems to no longer be enough for the offline shopper, so mixed-use schemes including shops, restaurants, cafes, cinemas and workplaces are becoming more popular and the norm for thousands around the UK.
Offline Entrepreneurs
According to The Telegraph, almost a third of new businesses launched in the UK over the next two years will start off as a pop-up shop. Data taken from a poll conducted by EE showed that there will be 11.6m start-up entrepreneurs creating 3.4m pop-up shops by 2017.
There have been numerous retail brands that have become major businesses by starting out as a pop-up. Innocent Drinks was launched at a music festival, where customers were asked to throw their empty bottles into bins marked 'Yes' or 'No'. It was at this festival that the founders decided to quit their jobs and launch the business fully.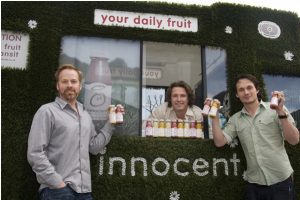 The restaurant chain Meatliquor with prominent spaces in London and spread round the UK, have a similar story. The idea started in a burger van and due to fantastic success, the business is now valued at £20m.
Are you looking for the perfect commercial property to launch your business offline? Click here to search commercial properties throughout the UK!
Save