5 new developments in Manchester that you should be aware of
Manchester is one of the Northern Powerhouse 'key cities', with the population of Greater Manchester now over 2.55 million. A lot is happening in the city and in the surrounding areas making Manchester a great place to invest and locate your business.
Below are 5 new developments in Manchester than anybody interested in the area should be aware of:
Urban & Civic's New Scheme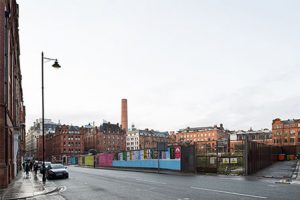 Urban and Civic have submitted plans for a new scheme in Central Manchester. The scheme would be located on the corner of Princess Street and Whitworth Street within the city. This would include two residential buildings comprising 238 apartments, a 148 bedroom, 4 star hotel, ground floor commercial units and a new landscaped public square over the existing four-level basement car park.
The Growth of Travelodge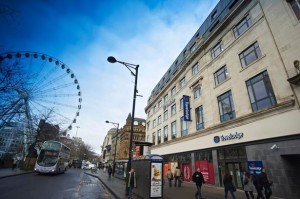 Travelodge are involved in the growth of Manchester by exchanging contracts for two new hotels in Greater Manchester with an investment of £9m which will generate 45 new jobs. Further plans to open seven more hotels in the area, representing an investment of £35m, will hopefully create 200 more jobs.
The Tomorrow Development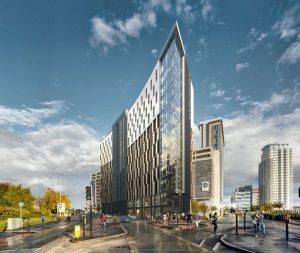 Contractor FK Group have won a £3.7m deal to work on the £20m 'Tomorrow' development being created at MediaCityUK, a new waterfront destination for Manchester. 'Tomorrow' will create 56,000 sq ft of office and studio space designed to meet the increasing demand for the fast-growing creative and digital industries locating to Manchester. A 112-bed Premier Inn hotel will be located above the offices servicing the increasing needs of the number of people visiting the fast-growing destination.
The Great Northern Warehouse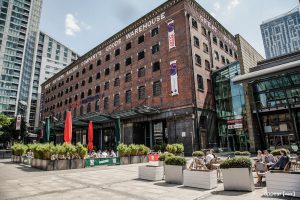 The landmark city centre site, the Great Northern Warehouse, is set to become a 780,000-sq-ft mixed-use quarter with retail, restaurants, offices, a cinema and residential property. Around £300million will be pumped into the Great Northern Warehouse in a bid to re-invent it as a 'world class' residential, commercial and leisure quarter for Manchester.
The Noma Scheme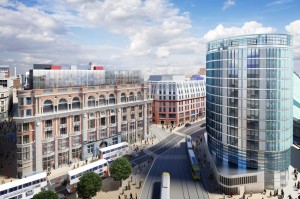 A joint venture between The Co-operative Group and Hermes Investment Management for over 350,000 sq ft of grade A office space over nine and eleven stories also includes restored listed building, making it one of Europe's largest heritage-based regeneration schemes. The scheme is also set to revamp Victoria station with an investment of £44m, as well as the Metrolink second city crossing.
Click here to find your commercial property in Manchester and become part of The Northern Powerhouse
Save