Keeping up with the online shoppers
Present day consumers expect the world at their finger tips. They want products now, they want the experience to be "their way" and they want to be able to get this wherever they are. They are the "online shoppers".
If you own a retail business, or are involved in the promotion of a retail store, the information below can provide you with an insight into why your customers want your products online as well as in-store.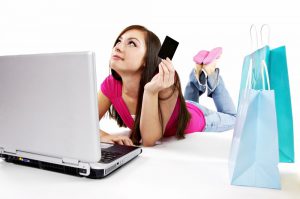 Online shoppers on the move
With nearly every 18-54 year old in the UK now using a smartphone, it comes as no surprise that the value of mobile commerce market is expected to nearly triple to £17.2bn in the next 3 years according to research by eMarketer.
Consumers can buy products when walking the dog, on the train, in waiting rooms and even when inside a shop. It is important for retailers to have an easy to use, quick website that gives their customers all they want.
The use of a website would also allow a consumer to do their research before they visit your store, comfortably in the knowledge that they can try on or test out the product they really want.
Research
The huge variety of retail companies with websites used daily by shoppers has made it easier than ever for consumers to make price comparisons and access product reviews. These shoppers can copy an outfit from the catwalk by putting together products from 'high street' websites. There are even websites and blogs that do this for them; all they have to do is pop their chosen products in an online basket and enter in debit card details.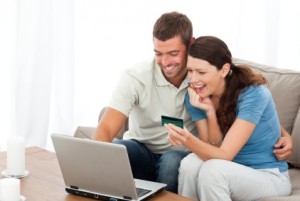 Super-fast delivery
House of Fraser customers can now choose to have products delivered before 9am for orders placed before 8pm the night before. Many retailers now offer next day delivery for those customers who do not have time to visit a store. Fashion retailer Next allows consumers to shop until 10pm online, when the stores are closed, and receive next day delivery.
A personal experience
Many online retailers now offer live customer service on their websites for shoppers in need. For a retailer with hi-tech products for sale that require advice, this means one-on-one conversations in a pop-up chat box which allows trained employees to answer consumer questions then and there.

Advertising
If you have shopped online in the past few years, you will have noticed items you have browsed on your preferred retail site show up in adverts on completely different websites. Consumers can share their location, preferences and device information when shopping online which allows brands to deliver a reminder of their product on mobile devices and desktops.
Social
The rise of vloggers and Instagram stars are changing the way in which consumers research their purchases. A woman looking to find new product information for their favourite make-up brand can search on YouTube for video advice, which gives a very personal touch and easy to access advice. Consumers can also search for products on Instagram or in most cases come across them accidently in their 'live feed' and see how the product has been rated by many other people.
ASDA have taken this on board and launched "Mum's Eye View", a Youtube channel for family food inspiration and health and fashion tips for mum's to have some 'me-time'. The YouTube channel responds to the need for video in ASDA's marketing strategy, promoting their brand and products and providing their target audience with something extra.
Do you have any advice for retailers expanding to an online presence? Please leave a comment below!
Save