"Liverpool is the next big city for business leaders" – NovaLoca interview with Andreas Anastasiou of Tano Properties Ltd
Business leaders are now seeing Liverpool as the next big city undergoing a major resurgence and are keener than ever to do business in the Merseyside region. Liverpool's business start up rate has risen by almost 60% since 2009. Tano Properties Ltd, a Liverpool-based Commercial and Residential Agent, have told us that buildings largely unoccupied for 10 years are now attracting tenants from multiple industries. Tano Properties are being contacted on a daily basis with demands for properties of all sizes – from intimate boutiques to full-scale hotels.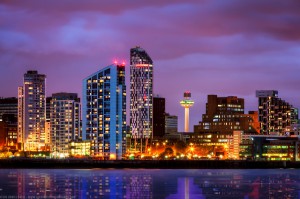 Liverpool Skyline at night
Earlier this week we spoke with Andreas Anastasiou from Tano Properties Ltd to discuss how business has been for them in Liverpool during 2015. "2015 has been an extremely busy period for Tano Properties, the market has spiked massively in recent months. We have attracted some of our most exciting deals to date since the start of the year," says Andreas.
According to Andreas, the restaurant sector is booming with "a large influx of trendier restaurants introducing exciting international cuisines to the city." Additionally there have been 9 major hotel schemes that have opened in the past 24 month showing the tourism sector in Liverpool is only going one way.
Tano Properties Ltd have witnessed properties with A3 planning consent and an alcohol license being "snapped up in a heartbeat" in areas such as Bold Street and Liverpool's Rope Walks. Recently they have completed on a quirky bar concept and an apart-hotel scheme at two opposite ends of the city centre. Andreas states that he doesn't "[…] find it as difficult to close a deal whereas 24 months ago it was a much more convoluted process. There is definitely a boost of confidence in the local property market since 2013."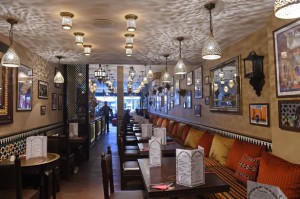 The Kasbah Restaurant Bold Street Liverpool City Centre
As well as restaurants, the demand for flexible work spaces is on the increase. Recent statistics have shown Tano Properties Ltd that "office space in the city centre is now much more popular than out-of-town spaces and [there has been] a surge in demand for such units." Liverpool has somewhat benefited from a ripple effect trickling through from Manchester. As an increasing number of businesses seek out commercial space in the city, employment statistics are on the rise and they are seeing more businesses set up shop in the region.
Tano are currently working on an acquisition deal on behalf of a leading city property developer which will see the revitalisation of Liverpool's Chinatown. There are a number of large schemes that are being fast tracked in this particular area. This is something that is really going to transform the landscape of Liverpool's bustling city centre, so it's very exciting for Andreas and his colleagues.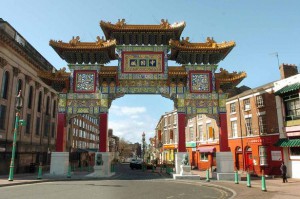 Liverpool's Chinatown Arches
It is an exciting time for businesses in Liverpool with the benefit of working in a city where asking rents are still low. Even though they are slowly increasing, Andreas believes that the best deals are happening now. In terms of buyers, it has "recently been reported that Liverpool is amongst the strongest cities in the country for annual returns in investments."
Andreas closes our interview with the inspiring statement "Liverpool's time is coming and everybody senses it. The people are excited and businesses are growing. New restaurants are opening, offices are letting and developers are building."
Click here to view commercial properties listed in the Liverpool area
Save