4 ways to beat the post holiday office blues
The British summer of 2015 has been rather hit and miss, but still provided a number of days with high temperatures and sunny skies. Now that the kids are going back to school, the rain has begun and it appears that Autumn has crept in.
We know that this part of the business year can feel gloomy now that the excitement of summer is over, so we've listed some great ways to beat those holiday office blues below.
Ensure a social breakout area:
Trips to the local park, lake, outdoor cafe and office garden will now lessen, if not completely stop during break times. This means that most employees will be looking for a comfortable area in the office to sit and eat their lunches.
Any work place should have a breakout area that allows employees to relax and socialise during lunchtime. Ensure that your area has enough facilities, space and relaxed atmosphere to keep your employees bright and cheerful.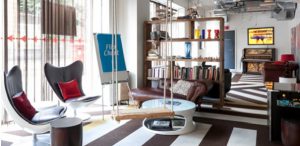 Celebrate the year's success:
Human beings in general like to be celebrated. Thank all your employees for their hard work during a quarterly meeting with the whole workforce. Host this somewhere so that every member of staff can attend and feel included. Choose your biggest meeting room or floor space to deliver your praise. Discuss each department's successes and make a point of targets and achievements met. Wish your employees luck for the final part of the year.
Prizes and sweets go along way in beating those office blues.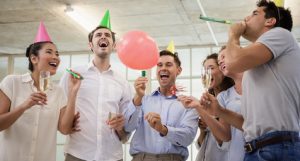 Keep the comfort:
Comfortable employees are happy employees. The air con now needs to be switched down and the heating turned up. If your employees are sat at their desks in coats, then there is something wrong.
All companies should follow relevant health and safety regulations. Work around the business asking employees if they need another desk assessment or any extra facilities to help with their day to day activities.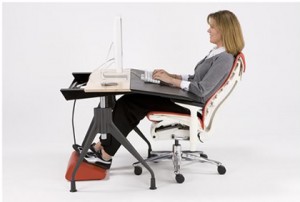 Make like Tesco and plan Christmas now:
Whether your company has one annual party at Christmas, or whether you're all very sociable and hold events monthly, employees need the excitement of a social event. The Christmas party will usually be gossiped about for months (before and after the event) as colleagues discuss venue choices, outfits, food and drink and dance moves. Allowing employees to become involved in the planning of the event, from minimal suggestions to all out event management, will put the magical Christmas spirit into your office atmosphere from September until December.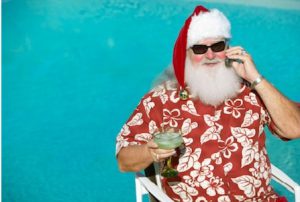 Are you thinking of going that step further and moving property? Click here to search offices across the UK
Save