South East Analysis – A buoyant market for commercial property
At NovaLoca this July we have been focusing on the property market in the South East – analysing the state of the market, talking to commercial property agents about their experiences and engaging with occupiers in the area.
After speaking with NovaLoca subscribers and South East based agents Chandler Garvey, Page Hardy Harris and Owen Shipp, it was clear that 2014 has been a good year so far for commercial property in the South East.
All reported a general air of optimism and increase in business so far this year and all going so far to say that the demand for property this year might even lead to a lack of supply later this year and into 2015.
Owen Shipp said: "Confidence is back in the market and these are exciting times again", while James Page stated: "There is a general air of confidence, which is result of built up demand" and Matt Clarke of Chandler Garvey said: "There is a good spike of optimism at the moment."
It seems that after years of recession and uncertainty in the commercial property market, occupiers, investors and developers are once again looking to move, buy and invest. A healthier economy means a better time to test the water again.
As far as each area of commercial property goes, all three agents we spoke to reported that office space would soon be running low on supply. The increasing trend of office to residential conversions means there is a general feeling that top grade office space may soon run out.
We have also seen that there is a lack of supply for industrial space, such has been the demand so far this year. James Page of Page Hardy Harris even stated that industrial had been the most active market in 2014. It was also stated that the retail market was moving once again, albeit not at the same level as office and industrial, but still with positive signs heading forward.
Ultimately we have seen confidence returning to the market and agents are definitely feeling the benefit. We just hope that when we speak to our subscribers again in the future that the current air of optimism has continued.
Read our interview with Matt Clarke from Chandler Garvey
Read our interview with James Page from Page Hardy Harris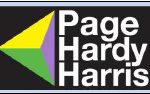 Read our interview with Mike Owen from Owen Shipp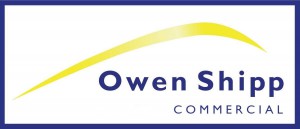 Interested in listing with NovaLoca? You can find more information of our services by following this link.
Save