Nick Reeve of Curchod & Co on the Commercial Property Market in the South East of England
Nick Reeve is a Partner based in Curchod & Co's Farnham office
and specialises in investment and Business space in Surrey, the Blackwater Valley / M3 and East Hampshire. We caught up with him to get his thoughts on the commercial property market in the South East of England.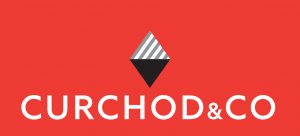 Despite the annual "Summer Slow-down" the commercial property markets have followed a similar pattern to that of the first half of the year.
Industrial
The market for industrial and warehouse property remains strong with demand from occupiers far outstripping supply. There has been little development activity in the M25-M3-A3 area for some time and new build properties are rapidly snapped up by hungry occupiers. The high levels of demand combined with a severe lack of stock has seen a prolonged market imbalance and, inevitably, upward pressure on rents.
Demand is particularly strong from distribution businesses who are benefiting from the growth in online retailing and the demand for just-in-time delivery services. Those developers with new build schemes are benefitting from what could be described as a perfect storm.
Curchod & Co is involved with three new industrial developments taking place in the M3/A3 corridor, making us the most active agent in the area in this sector. Firstly, a 75,000 sq ft development in Lyon Way, Frimley on behalf of London Metric. An individual property of 38,000 sq ft was pre-let to BAE Systems with a further unit of 24,327 sq ft being speculatively built. Known as Prime 24, this was placed under offer prior to completion of construction.  Curchod & Co is further involved with the Simpson Buildings at Dunsfold Park, Cranleigh where 100,000 sq ft of development has recently been completed. Comprising six separate buildings with up to 25 new units in total. Of this, 46,958 sq ft was pre-let to four occupiers and since construction was completed, a further 25,626 sq ft has been let or put under offer. Seven units remain available.  Elsewhere on the estate a further 42,632 sq ft of existing units has also been let.
Finally, acting on behalf of St Modwen Plc, Curchod & Co is marketing Phase 4 of Henley Park, Normandy, North Guildford, where 80,000 sq ft, in eight units, is under construction, with practical completion being due in October 2018. This is the final phase of a 300,000 sq ft industrial/ warehouse regeneration development.

My colleague, David Bowen of our Camberley office, believes that the level of activity confirms that the industrial market is extremely buoyant with some very strong take up over the last two to three years. He highlights the fact that current levels of supply are as low now as at any time in the last 30 years and rents have grown by over 25% since 2015.
Offices
The office market remains challenging with transaction volumes and average take up statistics showing a decline.  There are a number of reasons behind this. Firstly, the increasing use of mobile technology combined with the adoption of flexible and remote working practices means that many businesses require less office space than they did five or ten years ago. At the same time, the obsolescence of many office buildings means that some occupiers have found that their existing premises are just not fit for purpose.  Finally the uncertainty caused by Brexit is causing businesses to think very hard before they commit to costly expansions and relocations.
Over the last few years there has been a clear trend for occupiers to choose the 'best in class' Grade A office accommodation that is close to good public transport and larger conurbations which offer greater amenities to attract graduates, many of whom do not have cars.

Despite the challenging market the scarcity of Grade A opportunities in certain key towns is having a positive knock on effect on rental values and Curchod &  Co is working with a number of landlords who are taking the opportunity to refurbish and reposition their buildings to suit modern occupiers needs and this investment is certainly paying dividends.
Retail
Demand from smaller independent retailers remains strong with Curchod & Co concluding a string of lettings across our patch since the start of the year.  Conditions in the prime retail property market are, by far, the most challenging.
The spate of bad news regarding a number of household names and national retailers has made the market jittery.  There is much talk in the market about "place-making" and creating destinations for shoppers. Certainly, the shopping public is looking for more than "just a range of retailers" and trips to the shops are often combined with some kind of leisure activity.
I believe that, increasingly, shoppers are disenchanted with sterile shopping centres and have a preference for varied environments that provide, dare I say it, authenticity. This could be the reason that that established market towns, such as Farnham and others covered by the Curchod & Co offices (such as Guildford and Weybridge), are holding up well under the prevailing retail climate. In Farnham, there are few empty shops unaccounted for and there is a good range of food and beverage outlets. Two major redevelopment projects coming on stream will add a variety of shop unit sizes that will complement the existing offer.

From the landlords' perspective, the investment market remains strong with steady demand for quality in good locations. Tertiary locations and poorer quality investments are more challenging with pricing having to adjust in response to lower demand.