Tips for commuting to work by bike
Today is #CycleToWorkDay and to celebrate, we are sharing our tips for commuting by bike. Cycling to work has become a lot more popular in recent years and has many benefits, particularly saving money and being healthier.
Find a bike you can rely on
If you are going to be using your bike to commute to work every day, you need to be able to rely on it. Having a bike that is suitable to use in all weathers and requires minimal maintenance is important.
Lock it up safe at work
The last thing you need to be worrying about while you're at work is whether your bike is safe where you left it. So find a safe bike store with CCTV and bring a high quality lock system with you.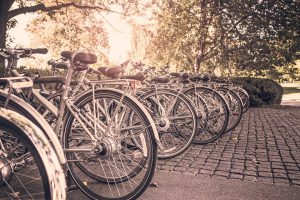 Choose appropriate storage
You may need to bring a lot of stuff to work with you, so choose a storage system that works for you. You may choose to use a backpack or install a rack to tie your belongings to your bike and limit the weight on your shoulders.
Ride with confidence
If you're travelling at rush hour, it is important to ride with confidence. Riding too close to the curb encourages drivers to pass too close to you and gives you little room to swerve to avoid pot holes.
Install lights and check regularly
To ensure that you are as visible to drivers as possible, install lights on your bike and check them regularly. Lights are particularly important late in the day or in bad weather, but it is important to use them at all time to improve visibility.
Wear high visibility clothing
Bright clothing helps drivers see you from a long distance and ensures that you are as safe as possible on the road.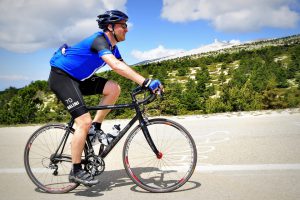 Bring a change of clothes
Remember to bring a change of clothes and shoes to change into at work. Also bring wet wipes, deodorant and dry shampoo to freshen up for your day at work.
Refuel
As you are exerting more energy, make sure to refuel to maintain your energy for your journey home. Bring a late afternoon snack with you to give you an extra boost.