Reasons to Invest in the North West
Many investors are turning away from London and choosing to invest in more viable locations in the UK, such as Liverpool and Manchester. In the first quarter of 2018, investment volumes in the North West hit £965million, which is more than double the value for the last quarter of 2017, at £440million. So, what makes the North West a good location to invest in commercial property?
Rising population
Between 2002 and 2015 the population in Manchester has grown 149% and 191% in Liverpool. The amount of jobs has also grown 84% in Manchester and 27% in Liverpool between 1998 and 2015. These figures mean that the cities are in the top 5 for the highest growth in the UK, with Manchester taking the top spot.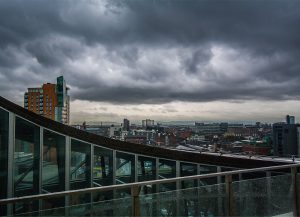 Access to talent
There is a high level of talent in the North West. The region plays host to a large number of financial and related professional services firms, particularly in Manchester and Liverpool. The North West is also the largest legal centre in the UK after London and has a high proportion of the top 100 law firms outside of London.
Lack of stock
There is a recognised lack of stock of commercial property in the North West, particularly for Grade A offices in Manchester. This means that demand for offices is high in the region so new commercial property in the area will be well received.
Infrastructure Investment
The North of England is set to receive investment into their road and rail networks. The Department for Transport's analysis of future spending shows that in the next 3 years, it will be investing £831 per head on road and rail upgrades in the north-east, north-west and Yorkshire and the Humber. There will be a particular focus on improving the state of public transport in the North and around Greater Manchester. Preston is also set to receive more investment in years to come and has been penned as one to watch.