Phoning it In: The Smartphones Set to Dominate 2017
However far mobile phones have come since their mainstream adoption (back when ringtones were a series of loud screeches and Snake was the pinnacle of portable entertainment), developers are pushing the technology further still.
From The World Mobile Congress 2017 trade event, which wrapped up in the first week of March, we've picked a few of our favourite new mobile phones, set to dominate jean pockets in the coming year.
Alcatel A5 LED
The Alcatel A5 LED isn't going to win any awards for tech with its somewhat modest technical specifications (a 5.2-inch screen at 720p) but that might well add to its retro-futuristic appeal. Resembling the kind of device one might expect from the neon-splashed cities of an 80s sci-fi film, the Alcatel A5 no doubt captivates with its light-up back plate. It's a series of multiple, programmable LEDs that can flash certain patterns or messages as notifications; a giant blue "F" for a Facebook comment, a little blue bird for a Twitter retweet, and so forth. Users can also programme their own light shows if they so wish, via the Light Show app.
Will any of this affect the way you call, text, browse the internet or manage your social media? Not in the slightest. But anything that makes us feel like Harrison Ford in Blade Runner is worth something.
The Blackberry KeyOne
The inherent issue with touch sensitive smartphones is that once your grubby mitts have been groping at virtual buttons all day, you're left with a screen that's seen more smudges than mascara at a wedding. The Blackberry KeyOne is the perfect antidote for those of us so stubbornly opposed to progress that we demand our phones have the tactile, responsive, easy-to-clean and ever-reliable keyboard buttons on them. In fact, the KeyOne would rather offer solutions to Smartphone problems than compete with them altogether; its battery life is stronger, with a 2-day period over a single charge, and it promises superior security over your typical Apple or Android device. It's a niche device, for sure, but that's exactly why it needs to exist.
Sony Xperia XZ Premium
The Xperia XZ may have only launched half a year ago, but Sony is already introducing this sleek premium model. The phone lends itself quite beautifully to multimedia  functions with its 5.5 inch display and 4k resolution, but it's the camera that's most impressive. Able to capture footage at 960fps, it can actually record and play back video in super slow-motion. It's intended as something of a flagship phone, reflected in its meaty technical specifications as well.
The iPhone 8
Sure, the iPhone 8 is nothing but rumours for now, but we'd be blind not to expect market dominance from Apple's licensed money-printer. Leaks from respected analysts suggest the new phone will make use of a flat display, as opposed to the curved screen we've come to expect, as well as wireless charging. There's also talk of the MacBook's Pro Touch Bar being refitted for the smaller screen, granting instant access to apps and functions. Call me mad, but I'd prioritise putting a headphone socket back on the thing, frankly.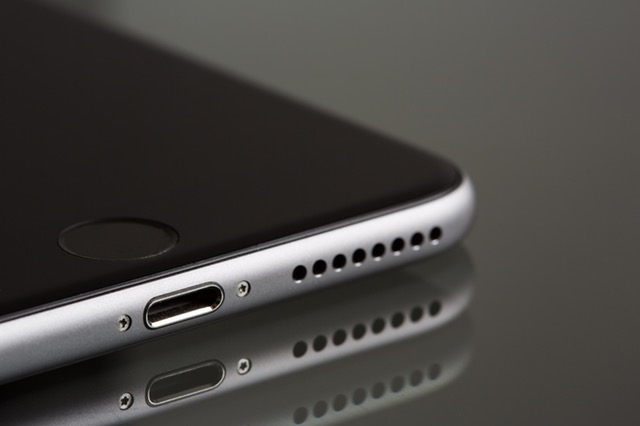 Nokia 6
Nokia are back, bringing with them a far-less confusing naming convention for their mobile phone line-up. The once-favourite mobile brand has fallen from favour in recent years, so their approach with this mid-tier, affordable phone has exactly the kind of mass-market appeal that could see them bring that reputation back. Initial impressions have been favourable, echoing Nokia's reputation for sturdy builds, with many optimistic about its balance of price and performance. Of course, we can't talk about the Nokia 6 without addressing one last Nokia phone we're all most excited for…
Nokia 3310
Legends speak of a phone so renowned, so beloved, its death in the early 2000s was but a state of dormancy, until such a time the world was ready for it to be revealed again. Tales of its sturdy plastic frame have been passed down by generations; those old enough to have used the device maintain that it was unbreakable, even when dropped on the hardest paving slabs in the land.
The battery life of the Nokia 3310 defies scientific comprehension; in the time it takes for a 3310's battery to drop by 7%, entire islands have fallen to the briny depths of Poseidon. Its active talk time is so astronomical, its reach so wide, it is rumoured that the Nokia 3310 can communicate with the souls of long-lost relatives. It culminated in a device that, in its early days, held all too much power for the hands of us irresponsible mortals, and was exiled to the forges from whence it came.
Anyway, it's back now. And it's got Snake!
Want to know which social apps you'll be using most on your new device? Check out our blog: What Will 2017 Mean for Social Media?