"Keep running, keep jumping": David Griffin of Griffin Webster recalls the past 40 years in the commercial property market
As anyone who knows me will confirm, I'm not one to moan and therefore it astounded me when I found out that only recently I have become known in the profession as "Victor Meldrew". I am an awful lot closer to ending my career in the commercial property market than beginning it and looking back, I reckon I have probably been in business at as good a time as one could possibly have chosen.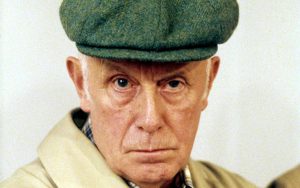 Just before I started in 1976 there was a huge expansion of multiple retailers – national and laterally international – into our High Streets throughout the country.  Owner occupiers who previously dominated started to sell to developers so that agents could have purchase, letting and sale fees and then sale and leasebacks also became fashionable so agents could earn multiple fees from the one property. At the same time large institutions decided it was not prudent to hold on to properties for 70 or 80 years and therefore freeholds were turned on a much more regular basis, again, producing income for Property Consultants.
When I started the business with Richie Webster in 1984, we were actually in the middle of a property recession and therefore as Tony Blair said: "Things could only get better" and what it did prepare me for was for the subsequent recessions of 1990 and then the big bust of 2008.  An old boss of mine, Bernie Almond, gave me some fantastic advice in the two years I worked with him at Conrad Ritblat but possibly the best was "Keep running, keep jumping", meaning that when you lost a deal you just got back out on the street until you found another one.  In those days you literally did walk the streets rather than use Google Earth – mind you petrol was pence per gallon rather than pounds per litre in those days so traversing the country looking for deals was relatively inexpensive.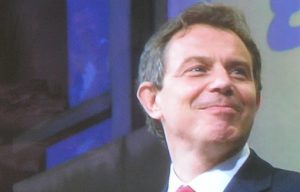 I have had a good few disappointments in my career and probably the hardest to take has been the reduction of client loyalty and this has been compounded by mostly employee but particularly insolvency practitioners seeking the comfort of employing only the largest firms of Surveyors (and no doubt Lawyers and other professionals) in the knowledge that whilst they may (indeed probably) not get a better service at least if something goes wrong "it wasn't our fault!"
When we started Griffin Webster and others such as Eric Young and Sutherland Brown kicked off, potential clients were delighted to see new kids on the block and gave us a chance to see how we perform. The way the market is going now at the lower value end Shepherds, DM Hall and Graham & Sibbald are clearing up and relative to better quality products two or three firms are totally dominating the retail and office markets to such an extent that if my wife left me, I no longer think it would be for another person but it would be for CBRE or Savills. Is it wise to have any market dominated in the way that the property sector is?
There are numerous small firms who have just held on through the recession and are more than capable of offering an excellent personal service with the agent allocated having perhaps 10 to 30 years' experience. If clients truly need the comfort of engaging a larger practice it would be even more prudent to have a small firm as a joint agent. In truth this often happens in the Glasgow office market, however I regularly drive past the marketing boards of some of the firms mentioned above which I am quite certain that the agents have actually forgotten about the instruction. But this is not entirely their fault, the fact of the matter is that clients know these firms are overworked and under resourced but in order to watch their own back they are prepared to compromise the service they receive.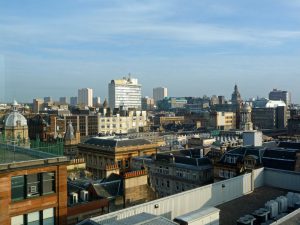 If you are a property owner or tenant seeking to buy, sell or assign a lease or freehold property why not man (or woman) up and call and independent agent like Victor Meldrew on 0141 432 0423. Or click here to check out Griffin Webster's properties!
Save