Are gourmet burger restaurants replacing fast-food chains?
There are thousands of fast food burger restaurants trading across the UK. As well as household names such as Burger King and McDonald's, the UK is now welcoming the more 'posh' burger chains such as Gourmet Burger Kitchen and Five Guys.
More and more gourmet burger restaurants are popping up across the UK such as Byron Burger and Smashburger which include table service and even alcoholic drinks. The Saturday afternoon visit to McDonald's for a Big Mac meal and fizzy drink is slowly turning into a grass-fed, tower burger with a cold beer.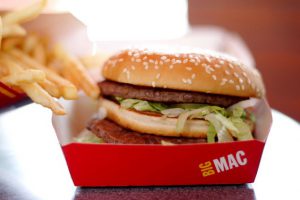 Posh burger joints are taking over with Byron aiming to open 15 new restaurants a year, according to founder Tom Byng in an interview with The Telegraph. Legal & General have also announced 5 new Five Guys restaurants across its UK portfolio this week. The US burger chain has agreed deals for a 2,000 sq ft unit at Meridian Leisure Park in Leicester and for a 3,938 sq ft unit in St Nicholas Street, Aberdeen. Both restaurants are due to open before Christmas. Five Guys has also opened units at L&G's leisure park 'Valley Centertainment' in Sheffield, Overgate Shopping Centre in Dundee and Ashton Leisure Park in Ashton-under-Lyne.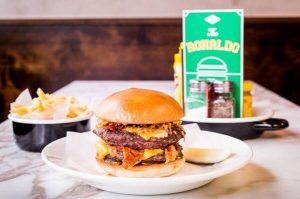 According to data from market research group Mintel, numerous threats to fast food chains come from the rising completion of new operators, changes in consumer behaviour and concerns over health and products used.  For example, even though just 7% of fast food outlet users agreed that they have switched to gourmet burger restaurants from fast food chains, the figure rises to 12% among 16- to 34-year-olds, the core fast food user group. Average income growth and the continued expansion of gourmet chains also increase the likelihood that more people will abandon fast food chains.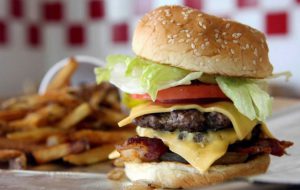 When the interviewees in Mintel's research were asked what they would be most interested in trying at a fast food restaurant, the most popular answer among respondents (29%) was 'burgers containing thicker meat'. 'A greater selection of burger toppings' (26%) and 'burgers made with more premium bread' (24%) also had high votes. Recently, we believe to keep up with the changing trends, McDonald's has released its own set of gourmet burgers available in certain restaurants around the UK.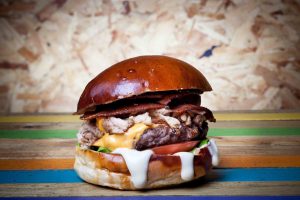 Mintel's senior food and drink analyst Richard Ford says: "Rising real incomes could pose a challenge for the market by encouraging trading up. Innovation in store and menu design remain key to retain users' interest."
What do you think? Comment below and tell us what you prefer! Dining in on a posh burger or grabbing a traditional Big Mac?
Save