Why now is the right time to invest in Birmingham!
In January this year, it was announced yesterday that London has dropped out of the 'top-10 real estate markets with the best prospects' in the Urban Land Institute and PwC's annual Emerging Trends in European Real Estate report. Birmingham, however, has maintained its strong position of 6th in the top 10 above the likes of Milan, London and Paris.
What the commercial agents have to say…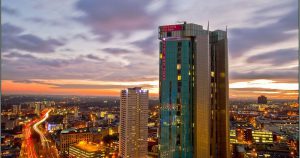 United Business Centres, who operate two serviced offices in Birmingham, told us that they've "seen a strong and steady demand for flexible space in Birmingham and the surrounding area so far this year."
According to United Business Centres, "there is plenty going on right now in Birmingham." UBC explained how "major refurbishments have recently been carried out in various parts of the city including The Mailbox, the Library and New Street Station. Other large-scale projects include Paradise Circus, Arena Central, and a huge master plan for the Snow Hill district – including reconfiguration of Snow Hill Station, which is just minutes from our Birmingham Church Street offices."
We've also been speaking to the Bilfinger GVA office in Birmingham who stated: "the clear vision, based on the Big City Plan, has made Birmingham an exciting city to live and work." Bilfinger GVA told us that historically the region hadn't over-developed which has allowed for the strategic planning of Birmingham's evolving city skyline.
According to the commercial agents, "developers and investors need to remain confident and committed to the delivery of key projects. This will allow Birmingham to truly compete on the global stage and will ensure we reap the benefits that this will inevitably bring."
UBC have seen quite a number of European based businesses are choosing Birmingham as their UK head office base. "Given the phenomenal rate of new startups and the fantastic amount of support now available for entrepreneurs in this country, we've also seen an influx of new and smaller businesses taking their first step from home into an office."
Birmingham's perfect position!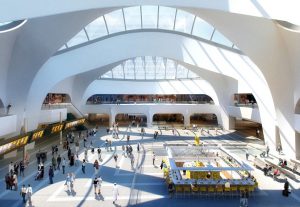 The geography of Birmingham is perfect.  The city is a central location for all of the UK, offering accessibility to London and the South East as well as the North of England. The UK's Northern Powerhouse initiative is delivering high levels of inward investment and development in cities such as Manchester, Liverpool, Leeds, Sheffield and Newcastle, so access to these areas is becoming increasingly important for business owners right across the UK.
But what about Brexit?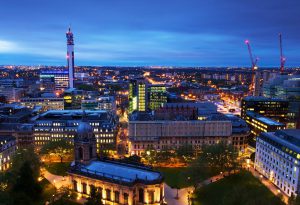 Activity in the commercial property sector showed an increase of 9.3% across England & Wales in the first half of 2016 compared with the same period in 2015. Dan Montagnani, Managing Director of Groundsure who ran a recent region by region analysis on Brexit vs. UK commercial property said: "One surprising aspect of the analysis is that activity in the market as a whole appears relatively unaffected pre-Brexit".
Data from HMRC shows that Q2 of 2016 actually saw the second highest level of non-residential transaction volumes for 8 years (since Q2 2008, pre-recession). Recent GDP figures released by the ONS also corroborate this lack of pre-Brexit impact, with the UK economy growing by a higher than expected 0.6% in Q2. Joe Grice, Chief economist stated "Any uncertainties in the run-up to the referendum seem to have had limited effect. Very few respondents to ONS surveys cited such uncertainties as negatively impacting their businesses."
For more information on investing in Birmingham, click here!
To search commecial property in and around Birmingham, click here!