Invest in Edinburgh
A study was released last month from law firm and real estate consultancy Morton Fraser stating that Edinburgh is the most attractive British location for commercial property investment outside of London.
The Scottish capital came out on top of a list of ten cities in the UK in which investors were asked to rank how appealing a prospect each city was. The research found that one in four property investors were open to the possibility of investing in Scotland.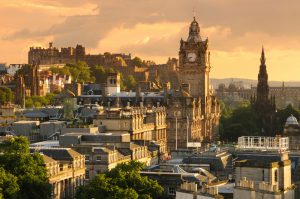 So what's going on in Edinburgh to put it at the top city in the UK to invest in outside of London?
According to "Invest in Edinburgh", the city is the UK's most educated with over 50% of the work force holding a university degree. The city also has the second highest Gross Value Added per resident with the average in Edinburgh at £34,178. Edinburgh is also a leading tourist destination with Edinburgh castle, Scotland's crown jewels and Arthur's Seat. There is also an extinct volcano in Holyrood Park!
Connections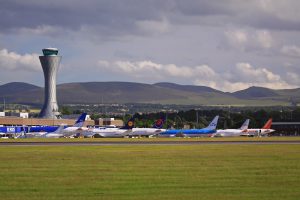 Edinbugh is a well connected city with air links, rail links, a road network, sea links and trams.
Ediburgh airport is Scotland's busiest with over 10 million passengers per year and 40 airlines flying to over 130 destinations worldwide.
There are two major train stations (Waverley and Haymarket) which are both located in the city centre.
Edinburgh is the hub of Scotland's A-road system, with many radial routes leading in and out of the city to the South, North, East and West.
The city is home to Forth estuary, the largest freight port area in Scotland which accounts for roughly a third of total Scottish freight traffic.
Edinburgh's trams are very advanced and offer a fast and efficient service that connects the city and the airport.
City Economy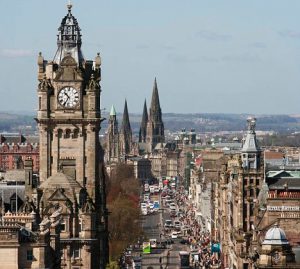 Edinburgh has the UK's strongest city economy outside of London and is one of the fastest growing, most productive cities in the UK. The city also offers lower labour and property costs than areas in the south-east of England.
In Q1 of 2016, the employment rate stood at 73.5%.
The city has the lowest percentage of total working age residents claiming Jobseeker's Allowance of major UK cities.
Edinburgh is second only to London in median gross annual earnings per resident in Major UK cities with £24,240.
Edinburgh has 9.1% of the country's population, but accounts for 15.2% of the nation's productivity, 12.8% of employee jobs, 10.3% of registered enterprises, and 18.3% of research and development expenditure.
Commercial Property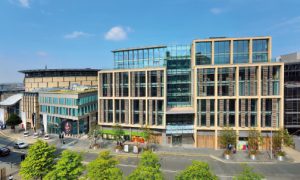 Edinburgh has a growing economy and excels in financial services and life sciences. The highly qualified and skilled workforce in the city makes it an excellent location to invest in commercial property.
Prime office rents in Edinburgh are competitively priced at less than half than the City of London
Edinburgh continues with new developments and the city's portfolio includes top quality buildings in the prime central office core.
The City of Edinburgh Council offers an online Planning and Building Standards Portal, which allows users to submit, view and track the progress of current planning and building warrant applications.
Now you know the great benefits of investing in Edinburgh, click here to find commercial property all over the city!