Southampton: New developments 2016
This month NovaLoca have been looking at Southampton as a place for businesses to invest and have spoken with commercial agents to find out how well the property industry is doing there.
Major national and international companies are becoming more and more attracted to business opportunities in Southampton, especially in the city's new prestigious central business district.  This week NovaLoca look into some of the latest developments in Southampton!
WestQuay Watermark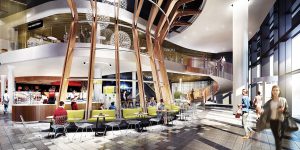 This development will be Southampton's new dining and leisure destination. Currently in Phase 1 and due to open in winter 2016, this £85m development is currently 83% let.
The development will feature Cinema de Lux's first 10 screen cinema in the south, a Hollywood Bowl along with up to 20 new restaurants. Many of the restaurants are large brand names such as Five Guys, Zizzi, Nandos and Jamie's Italian; most of which will be making their debut in the city.
White Building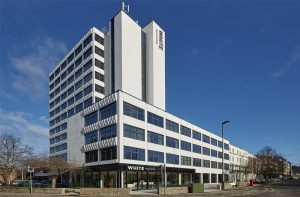 The vision of the white building is to create practical and uniquely designed offices. The building, launched in February 2016, is a prominent and bold landmark office building located in the central business district. Close to all of the cities amenities and transport links, the White Building also overlooks the city and its parks.
Office spaces range from 250-50,000 sq ft and include designated car parking. As part of the transformation, the Landlords have been keen to support the health and well-being of occupiers by making provisions for secure cycle storage, new shower and changing facilities, and social breakout space.
Royal Pier Waterfront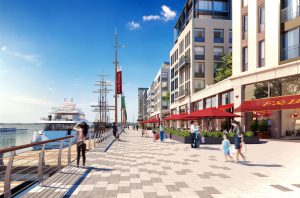 The main planning application for a £450m development of the Royal Pier Waterfront was submitted in autumn 2015 and included planning application for the relocation of Red Funnel's new ferry terminal to Trafalgar Dock approved in January 2016.
Royal Pier Waterfront represents an opportunity to create an exciting waterfront development for Southampton. Plans include 40-50 new premium shops, restaurants, cafes and bars along with a major new Epicurean market, a 4-5 star hotel and spa and a casino. Other plans for the regeneration include a cultural arts/technology hub, underground parking and a cycle park.
Cultural Quarter – Studio 144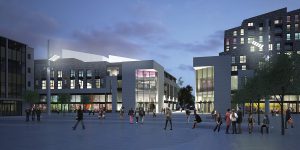 The £40m+ development located in Southampton's Cultural Quarter will provide a city centre auditorium and studio for leading producing company, Nuffield; a new home for the internationally renowned John Hansard Gallery; and inspirational supporter of film culture City Eye.
5 out of 7 restaurants have already been opened including Nandos, The Stable, Neighbourhood, Tapas Barclona, Costa Coffee and Mettricks with Gourmet Burger Kitchen confirmed at a later date.
To search for commercial property in Southampton, click here!