Invest in Uxbridge
Last week NovaLoca interviewed Bal Panesar of Telsar to see what business has been like for them in Uxbridge over the past year. Uxbridge, a town located in West London, is one of the major metropolitan centres indentified in The London Plan.
Telsar have seen a "strong demand for industrial/warehouse space" in Uxbridge. Bal said: "Uxbridge has somewhat benefited from a ripple effect trickling through from Heathrow and North West London markets. The uplift in rental levels in the aforementioned locations has made Uxbridge a viable alternative."
Other than a high demand for industrial properties, Uxbridge is seeing a lot of development to their town. With "superb access to the A40, M40, M25 and Heathrow", there is great interest in the area. NovaLoca look into some of the latest developments attracting businesses to Uxbridge.
Town Centre Development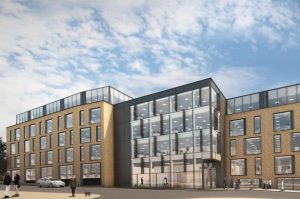 Uxbridge town centre could be home to several more businesses by the end of 2016. Aviva Investors began work on a £30 million redevelopment project in Uxbridge town centre last year. The project, located on Belmont Road, is set to create a 125,000 sq ft office scheme designed to suit one corporate occupier or multiple businesses.
Jon Ashcroft, director and head of South East and Regional Offices at Aviva Investors, said: "We made the decision to re-develop Belmont, as we believe it will offer market leading office space, once completed.
The development will include two roof terraces as well as 171 secure basement car parking and 116 cycle bays. Jon Ashcroft said: "This is another great development in the town centre and will serve to support the growth of Uxbridge as a commercial centre as well as providing employment opportunities for local people."
Residential Investment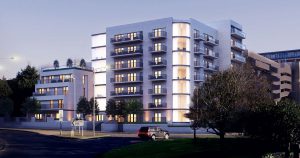 In March 2016, 73 flats in Uxbridge town centre were sold within just 5 hours for over £16m. Building work hasn't even begun yet but keen property buyers began queuing up to 36 hours before the launch.
The housing block, nicknamed Panorama, will provide 73 new studios and apartments, at a starting price of £224,995 and is set for completion in early 2019. The apartments will offer intelligently crafted living spaces with quality fixtures and fittings. Many will benefit from their own private balcony or terrace.
The flats are located in a prime location, surrounded by shops, restaurants and culture. The area also benefits from two major shopping centres, both filled with High Street brands.
For regular updates on commercial property developments around the UK, follow us on Linkedin!
To search commercial property in Uxbridge, click here!
Save