Leasing industrial space: What you need to know
There are many different types of industrial space available in the UK and you will need to research to find the property best suited to your business. NovaLoca have put together some helpful tips and professional information to guide you to leasing industrial space
Type of property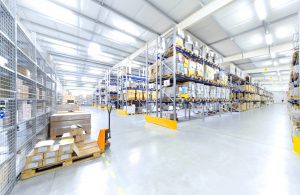 "Industrial space" and "industrial property" are quite general terms which cover a number of different types of commercial property with different uses.
In general, a warehouse should be used for distribution or storage however you may also come across a property labelled 'distribution facility'. A distribution facility is a specific type of warehouse that specialises in distributing products rather than creating or packaging them.
A manufacturing facility should be used for creating or converting products and a flex-facility is a mixed-use type of space used for multiple businesses or a single business with a variety of uses.
Showrooms and service centres may also fall under the industrial property category, especially if you are using a commercial property website search to find your property.
Search online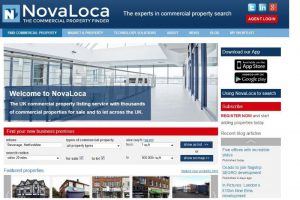 Searching for commercial property online allows you to compare prices, sizes, floor plans and more from different agents all over the UK. You will need to have a clear vision of how much space you need and a budget to stick to before you start your search.
Using expert commercial property search websites like NovaLoca make searching for very specific needs and uses easy. Enter your preferred location, choose your property type, confirm the size to and from that you are searching for and choose for sale or to let. Click to search and find the property or space you've been looking for!
View properties
Once you have chosen industrial spaces that suit you, you should view these properties in person. Make sure that the property is perfect for your business and will be able to cater for all your plans. You should view as many properties that work for you as possible so that you have back up in case one of the properties doesn't work out.
If you need advice regarding property leases, click here!
Search for your next industrial property venture by clicking here!
Save