Business growth in Reading
According to the UK Vitality Index 2016, published by Lambert Smith Hampton, Reading will be the fourth best location for economic expansion and business growth over the coming year.
The Vitality Index examines the economies of all towns and cities outside of London looking at how they can support growth, business opportunities and potential expansion. The Index placed Reading at joint first place for the "most productive" and "most entrepreneurial". Reading was also deemed the seventh fastest growing area in the country. The town has also maintained its ranking of "fourth best business location".
Nigel Horton-Baker, executive director of Reading UK CIC, said: "Key to our success, as shown by the survey, is our high quality of life and access to a talented labour pool." Head of Office for Lambert Smith Hampton, Tom Fletcher, said: "It is no surprise that Reading once again performed so well in the UK Vitality Index." So what is happening in Reading in 2016 to push business growth even further?
Station Hill Redevelopment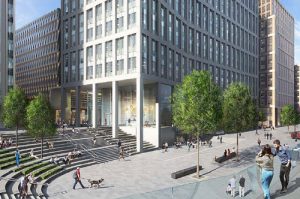 Work began on the Station Hill redevelopment last year. The £500m redevelopment will produce five acres of shops, leisure facilities and offices with apartments complete with a public square. The redevelopment scheme is one of the largest in the south east.
The Cycle Bridge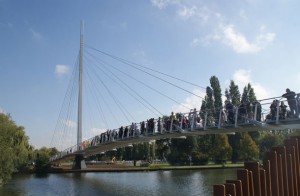 The £4m landmark suspension bridge was opened in October 2015. The bridge allows cyclists and pedestrians to cross the River Thames between Reading and Caversham. The bridge lights up the towns skyline at night.
Green Park Train Station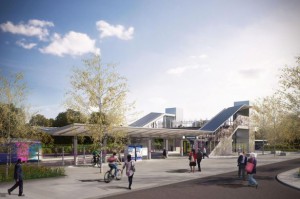 Plans for a railway station in Green Park have been submitted by Reading Borough Council. The £8m station would have two trains running between Reading and Basingstoke every hour. It is hoped that the station will be up and running by the end of 2017.
Ikea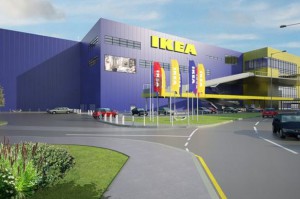 Plans were put in place in 2011 for a new Ikea to be built in Reading. The store is expected to open this summer and will create 350 new jobs in the area.
Madejski Stadium conference facility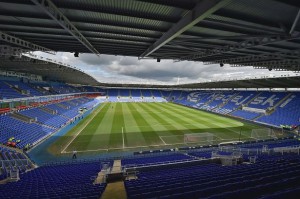 Reading Borough Council is currently in talks with Reading Football Club to build an entertainment and conference complex on the Madejski car park. Shareholder Narin Niruttinanon said: "the club is looking to create a venue which would attract people to the town and build something that can work for the club as well as the community".
Tom Fletcher, Head of Office for Lambert Smith Hampton, said: "Reading provides a fantastic platform for business growth due to its ever-improving connectivity to London and Heathrow, quality living environment and skilled workforce.
To find commercial property in Reading and join the "most productive" and "most entrepreneurial" area in the UK, click here
Save