Cardiff: 3 reasons to relocate here in 2016
There are 3 major projects in Cardiff recently underway that are set to create a huge increase of grade A office space . These offices will be available for firms looking to expand as well as new businesses moving into the capital. Cardiff is a city currently seeing great demand for office space and is attracting the attention of major occupiers. The Cardiff office market has bounced back strongly this year and will only positively develop with the future plans for the city.
Central Square, Cardiff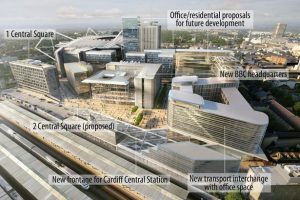 The development of the new BBC Wales headquarters is currently underway in Central Square. The headquarters will house 1,200 staff across four office flours including studio and production space. The 2 Central Square office scheme will run alongside the new BBC Wales HQ at 120,000 sq ft and extend to seven floors with retail space at ground floor level.
According to research from BOP Consulting, the project will have a direct and indirect gross value added economic impact of £1.1bn which is an impact equivalent to 1,900 jobs at full-time hours. This will impact many job sectors including tourism, construction and creative industries. The project is set to attract further business investment into Central Square and the wider surrounding areas.
Capital Quarter, Cardiff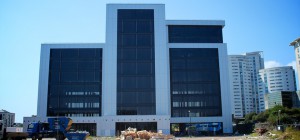 Plans for a new office building in the Capital Quarter have recently been revealed. Subject to planning consent, work on a new 75,000 sq ft grade A office scheme will begin in March 2016.
Alongside this, work on the 84,000 sq ft 2 Capital Quarter building will shortly begin. The South East Wales division of Public Health Wales has agreed 50,000 sq ft for their new headquarters. Alongside this will be a car park providing 300 spaces.
Callaghan Square, Cardiff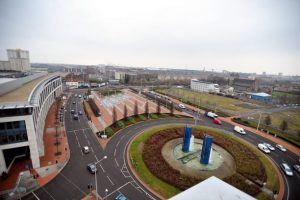 Five acres of yet to be developed land are soon to be put on the market with planning consent for the first phase of a 90,000 sq ft office scheme. The full site is actually 500,000 sq ft which means that once the new offices have been constructed, there will still be opportunity for further developments and plans. The construction is likely to be completed by the end of 2015.
Get in on the city with strong occupier interest and quality schemes! Click here to search properties and developments in Cardiff